Fashion is all about creativity. Sure, we've all made some interesting outfit choices, but it's all about trial and error. Fashion is always evolving and new trends are always being discovered (or coming back around), but that's what is so fun about it. We're giving you a glimpse into our style files of our favorite fall trends, outfit inspiration, and a few looks we will be trying out!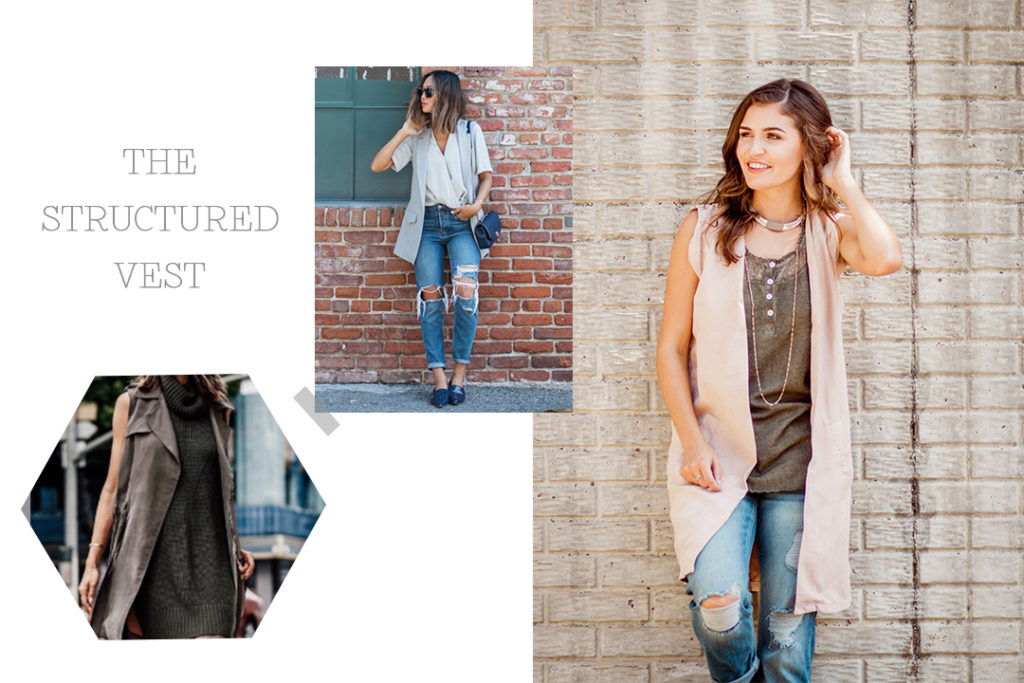 The structured vest is a classic wardrobe staple thanks to its amazing versatility. Jeans, sweater dresses, work attire, you name it. We are obsessing over this vest because it pulls the suede trend into a classic piece that is easy to mix with the rest of our wardrobe!
Shop this look:
_ _ _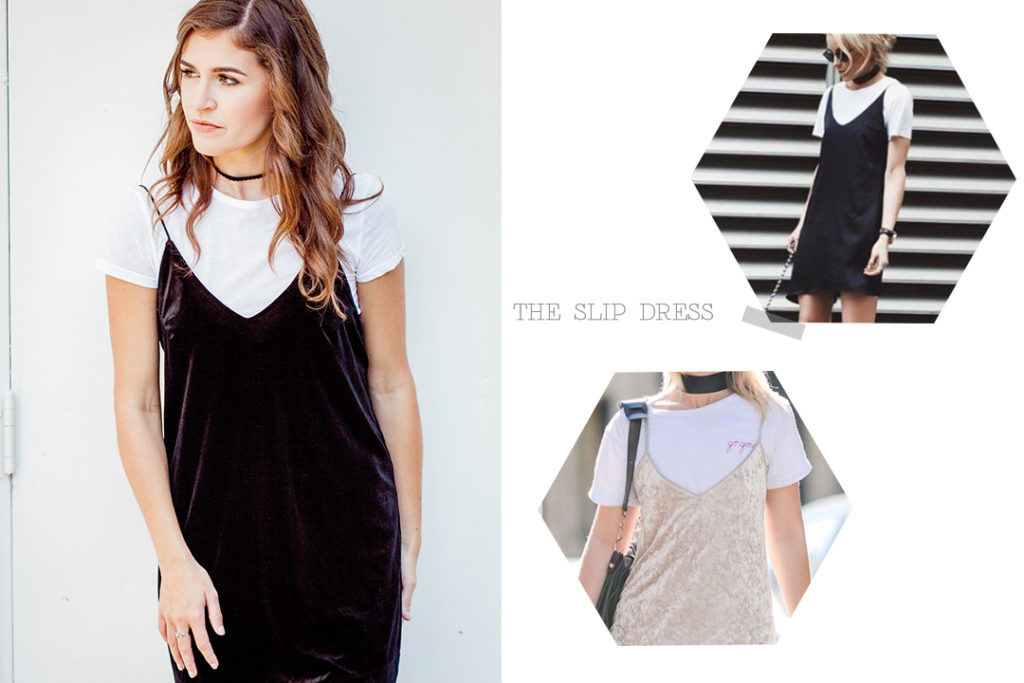 We're pulling a page from the 90s style files with this trend. You've seen this before with Monica Gellar from Friends and Cher from Clueless, and we have to say we love it. Despite the irony of pairing velvet and suede with a basic t-shirt, it somehow not only works, but makes us feel like a million bucks. For a night out, just slip off the baby tee and throw on a leather jacket, which makes this our new favorite day to night look!
Shop this look:
_ _ _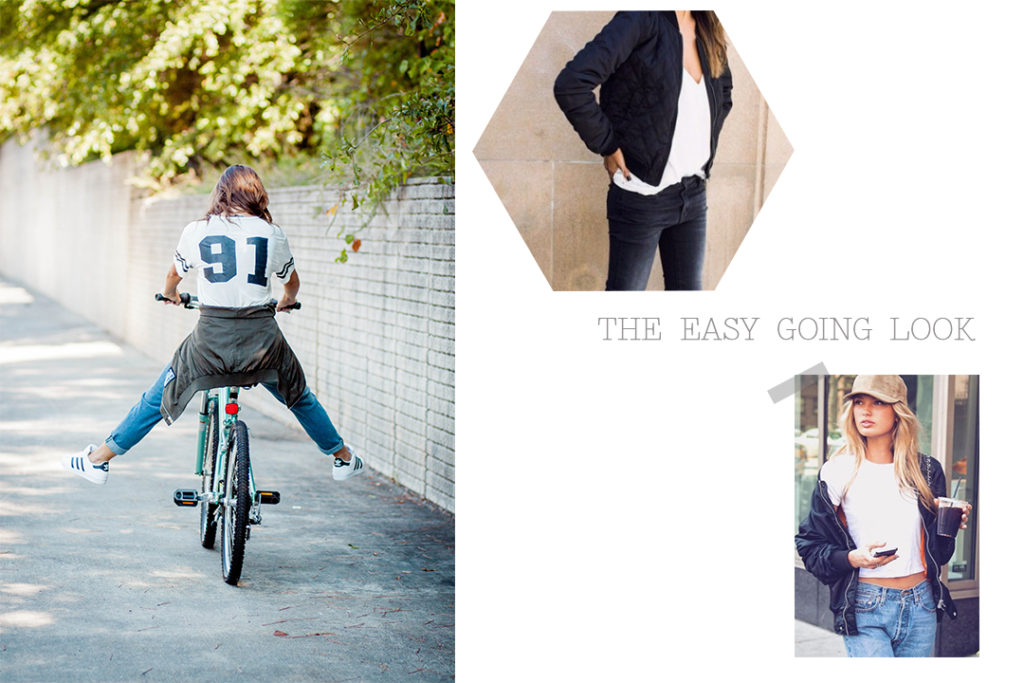 What we are currently wearing: Bomber jacket, t-shirt, boyfriend jeans, and sneakers. Chic has never been more effortless (not to mention comfortable) and who doesn't love that? Bomber jackets are the perfect mix and match piece because they can go from dressed down with a comfy t-shirt or over a floral dress.
Shop this look:
_ _ _
Playing dress up begins at age five and truly never ends.

-Kate Spade