It's here. It's here. Fall is finally here! Which means sweater season is upon us and it's time to stock up on all those warm and cozy layers! From cardigans and pullovers to cable-knits and chenile to off-the-shoulders and turtlenecks, the options are endless!
WARM AND FUZZIES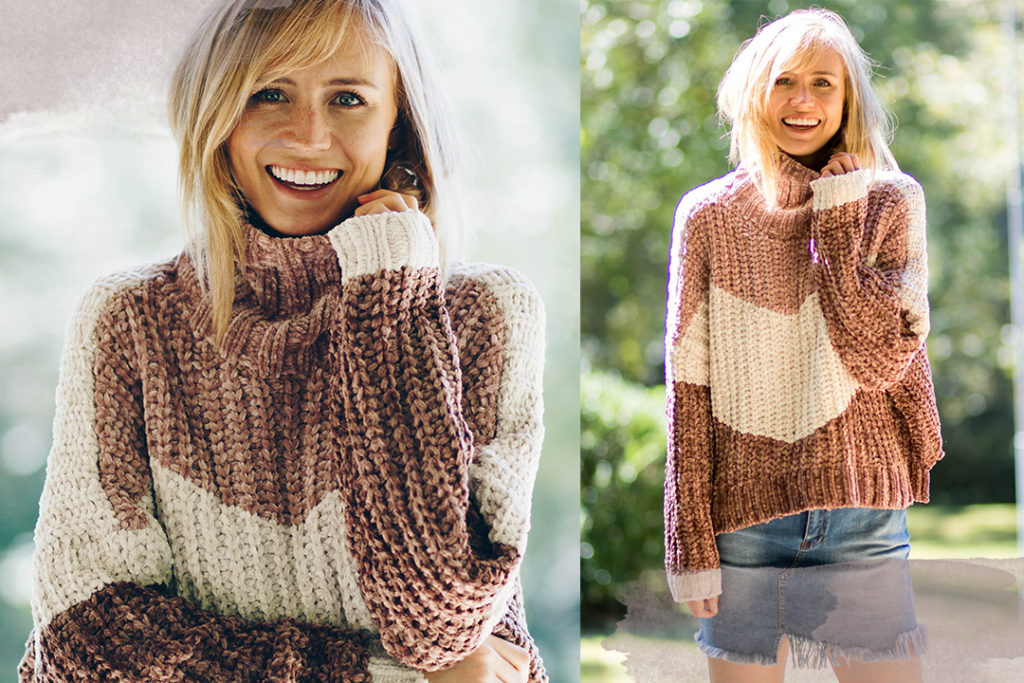 Chenile sweaters (a.k.a. the softest sweaters EVER) are everywhere this season and we're not mad about it, nope not one bit. This snuggly fabric has us dreaming of mountain weekend getaways and fall bonfires! Pair this look with your denim mini and ankle booties for an on-trend look!
Shop this look:
Never Stop Exploring Sweater + Go Forth Denim Skirt
_ __ _
YOU'RE INVITED…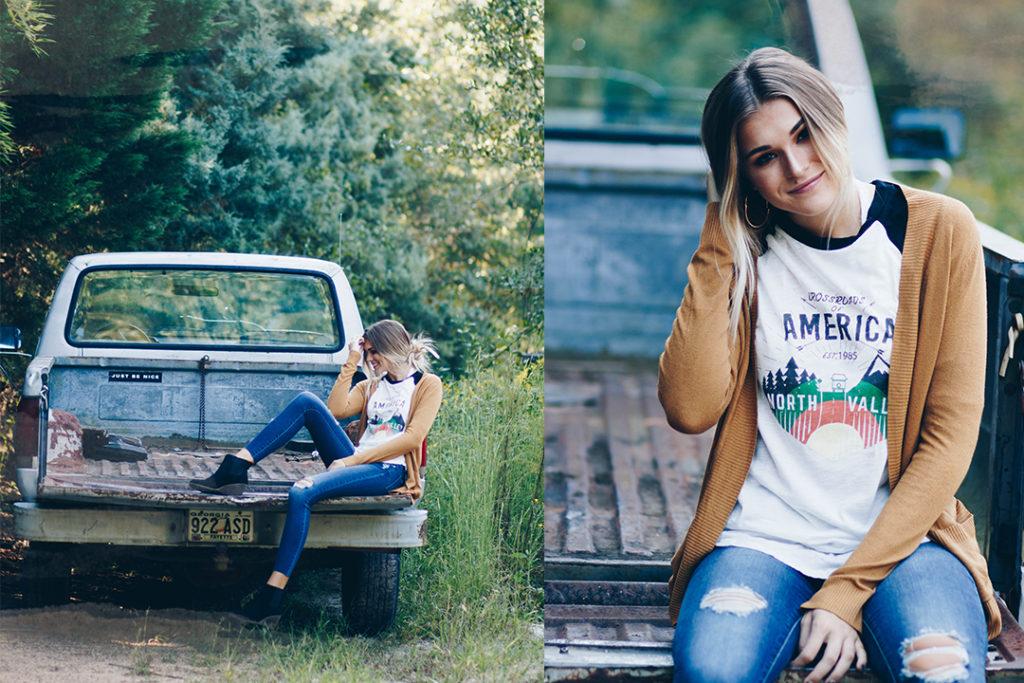 TO OUR CARDI PARTY! No closet is complete without a collection of everyday cardigans! These lightweight, throw-on-and-go layers are the perfect transitional piece for 60 degree mornings and 90 degree afternoons. You can dress them up for work and dress them down for a casual weekend look!
Shop this look:
Wheat Fields Cardigan + Crossroads Of America Tee
_ __ _
ALL THE DETAILS…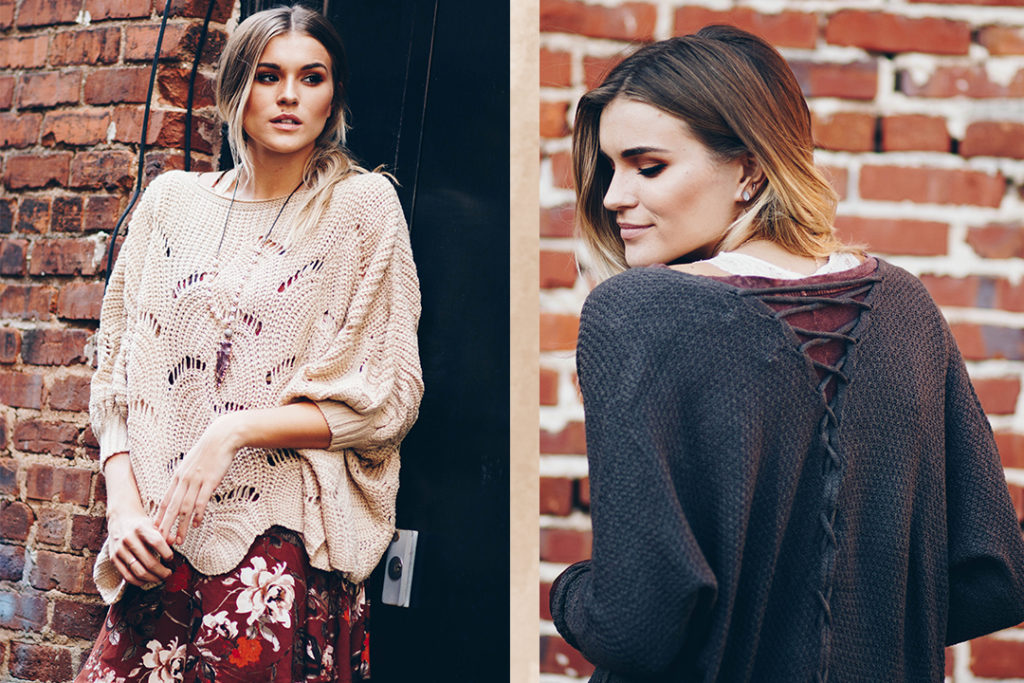 Fall clothes don't have to be boring… In fact, the layering possibilities are AMAZING!! Take your outfit to the next level with these extra little details. From open knits to lace-up backs, you will look like a layering pro! 1st Step: Bralette, 2nd Step: Base Layer (Top or Dress), 3rd Step: Sweater, 4rd Step: Layer on the jewels! Voila.
Shop these look:
Left: Coast To Coast Sweater + Lennon Dress
Right: Warm and Fuzzy Cardigan
_ __ _
I just want to live in a world of mountains, coffee, campfires, cabins, and golden trees, and run around with a camera and notebook, learning the inner workings of everything real."

– Victoria Erickson

Author, Rhythms and Roads