It's Monday morning and you randomly wake up rubbing the sleep from your eyes and getting in that morning stretch, otherwise known as reaching for your iPhone on the nightstand…You go to check your text messages from the night before and… HOLY CRAP! You have to be in first period in like, literally 20 minutes. Over the last three months of beautiful Summer weather you almost forgot what this kind of panic feels like. If it hasn't happened to you yet, don't you worry. You're sure to miss your alarm once or twice this year. When those dreaded "how the heck did I sleep turn off my alarm?" mornings come along, just remember these three quick and easy looks!
–
No one will even realize you woke up 20 minutes before class!
…Unless you forget to brush…Please don't forget to brush.
This goes for teeth and hair. There's a mess-limit to messy buns.
– – –
C O M F Y  C U T E
If we could dress comfy cute every day of the week, we would. What's comfy cute, you ask? Wonderful question! But please, next time, raise your hand.
Allow us to explain:
Comfy cute is the act of dressing as comfortable as possible in a manor that fools people into thinking you actually took a decent amount of time and energy to get ready that morning.
Joggers are perfect for dressing comfy cute! The tapering at the ankles gives them a more tailored, less "gym pants" look. Pair with clean converse and a fitted tee!
 –
A little lip gloss, two swipes of a mascara wand, and you're ready to fool people into thinking you didn't wakeup with 5 minutes to spare!
No shame in our game.
– – –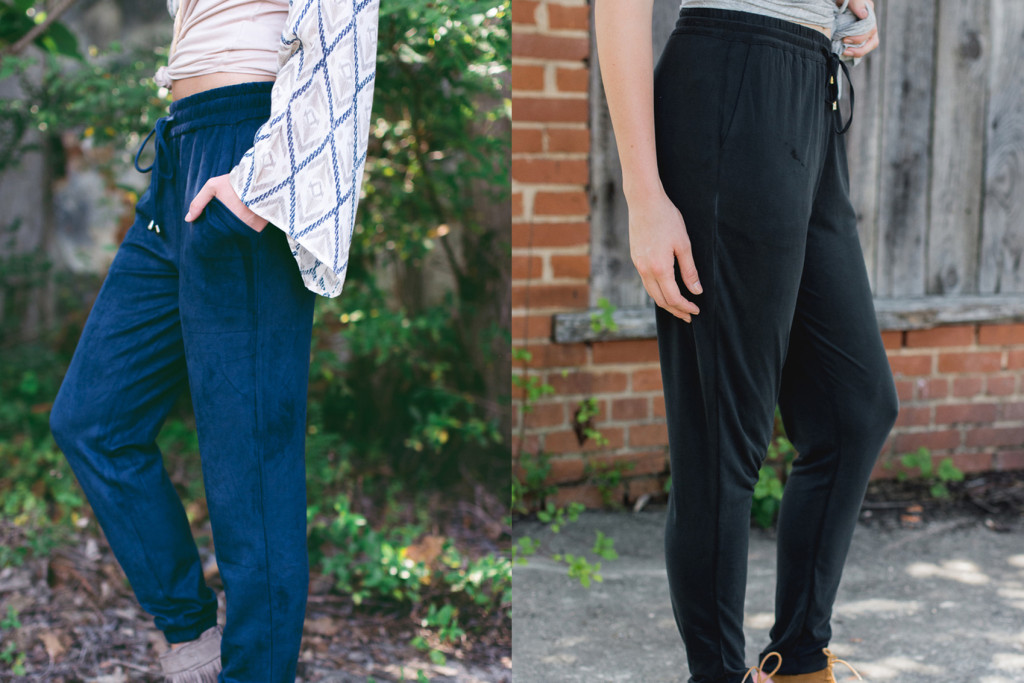 T E E  T I M E
The classic t-shirt is far more purposeful than it may appear. We love a good t-shirt because you can pair with anything! Literally, anything. T-shirt and ripped jeans? Love. T-shirt, leggings and an oversized knit cardigan? Double love. T-shirt and layered necklaces, t- shirt and…okay, you get it at this point. All we're saying is, don't underestimate the power of a classic tee especially if you're in a hurry to make it to science lab on a Wednesday morning. Same goes for the t-shirt dress.
–
So yea, there's a time and a place for all of those basic tees you keep buying…
It's called Monday through Friday, at school.
– – –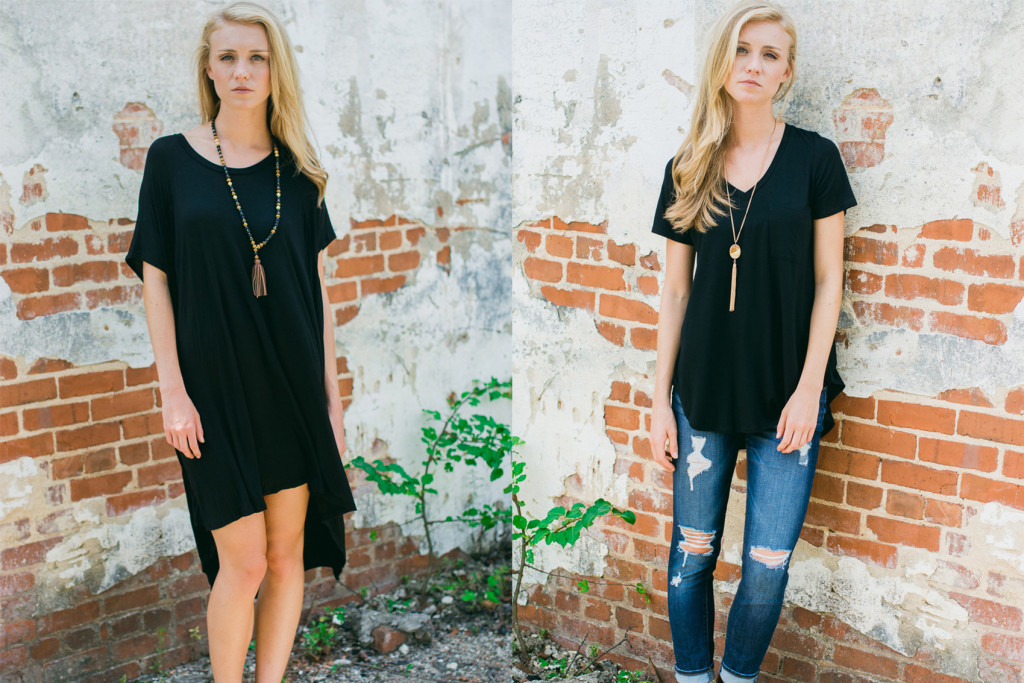 D I S T R E S S E D
D E N I M
In reality though, the last thing you need to stress about is what you're going to wear to class, of all places. Rock your favorite distressed denim and that shirt you caught at last years football game with your school mascot on it and stress about that history test you have next week instead.
–
You'll ace it.
– – –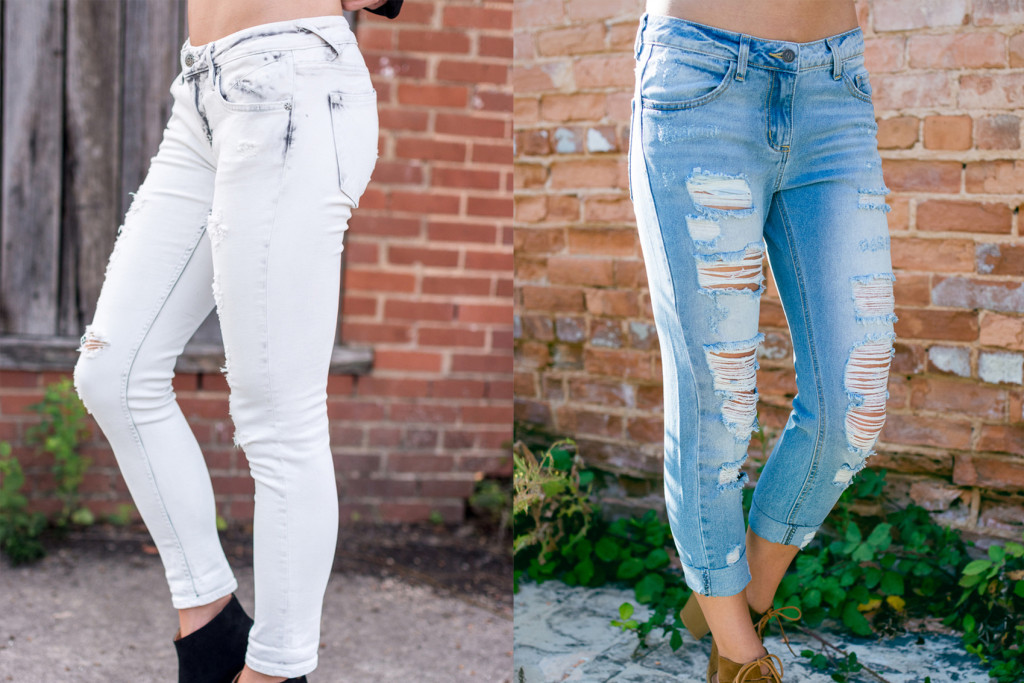 The future belongs to those who believe in the beauty of their dreams.

-Eleanor Roosevelt-