If you buy one item this fall, it should be the sweater kimono. Equal amounts comfy and adorable, they take our love for kimonos to a whole new level. Mix prints, textures, and details for a flawless look all season long!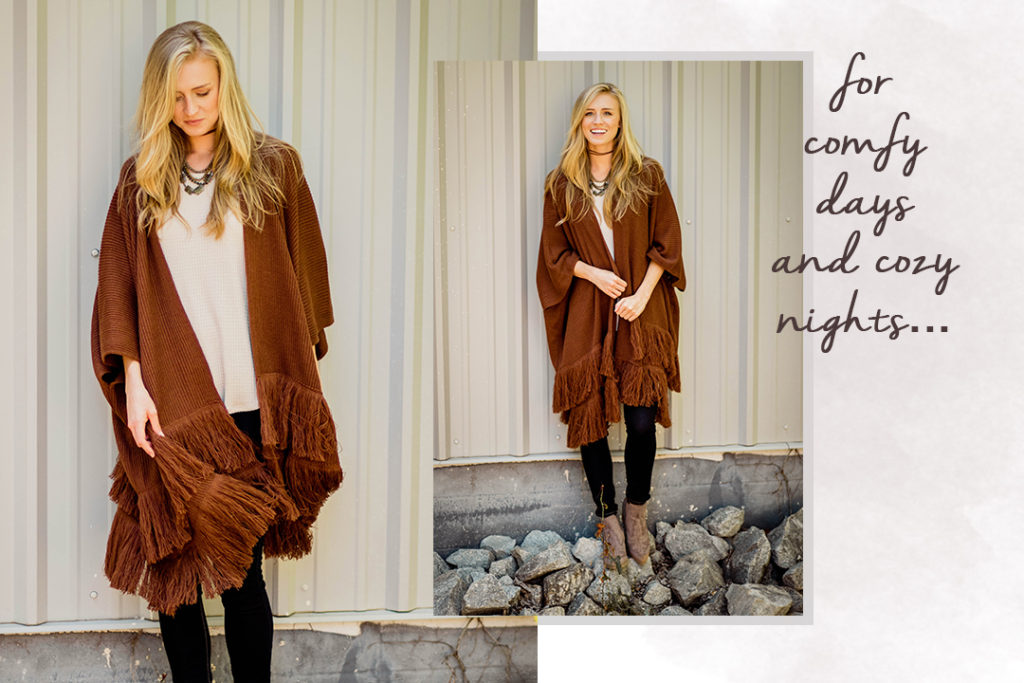 Make a statement with these boho details and golden fall hues! Add a comfy thermal, jeans, and booties for the perfect outfit all season long… Don't forget the PSL to match.
Shop this look:
The Well Traveled Kimono in Rust
 _ _ _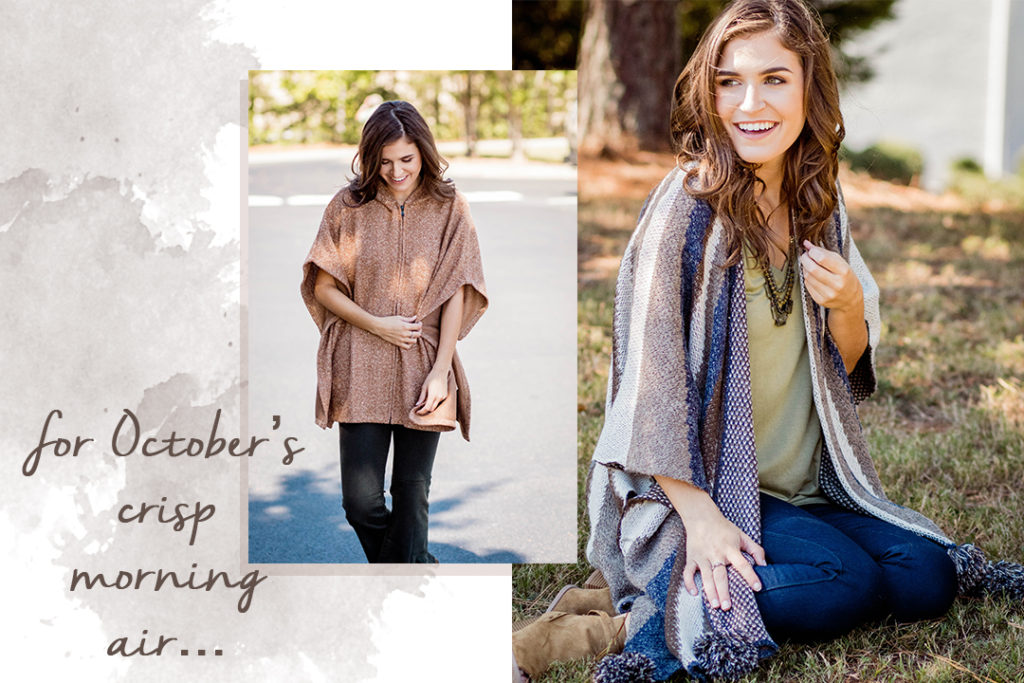 Early morning wake up call? No worries. Effortlessly layer these comfy kimonos with basic tees.. No one will eve know that you pressed snooze like four times with how amazing you'll look!
Shop these looks:
_ _ _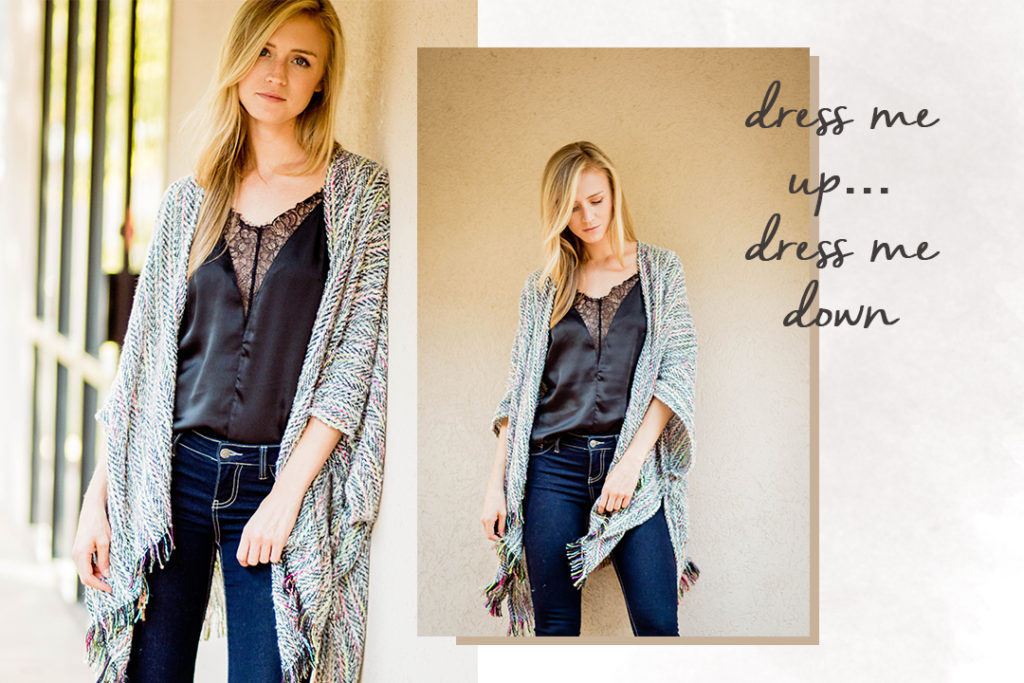 Hello, gorgeous. Get date night ready with an on trend silky top, perfectly paired with a patterned look. You'll look amazing while staying warm!
Shop this look:
_ _ _
I'm so glad I live in a world where there are Octobers.

-Anne of Green Gables