With August just around the corner, we are giving you a closer look on our early fall shoe collection! With slightly darker tones, more closed toes, and new trending details.. you won't be able to resist these fresh styles! These may just have you craving a PSL.
S T E P  U P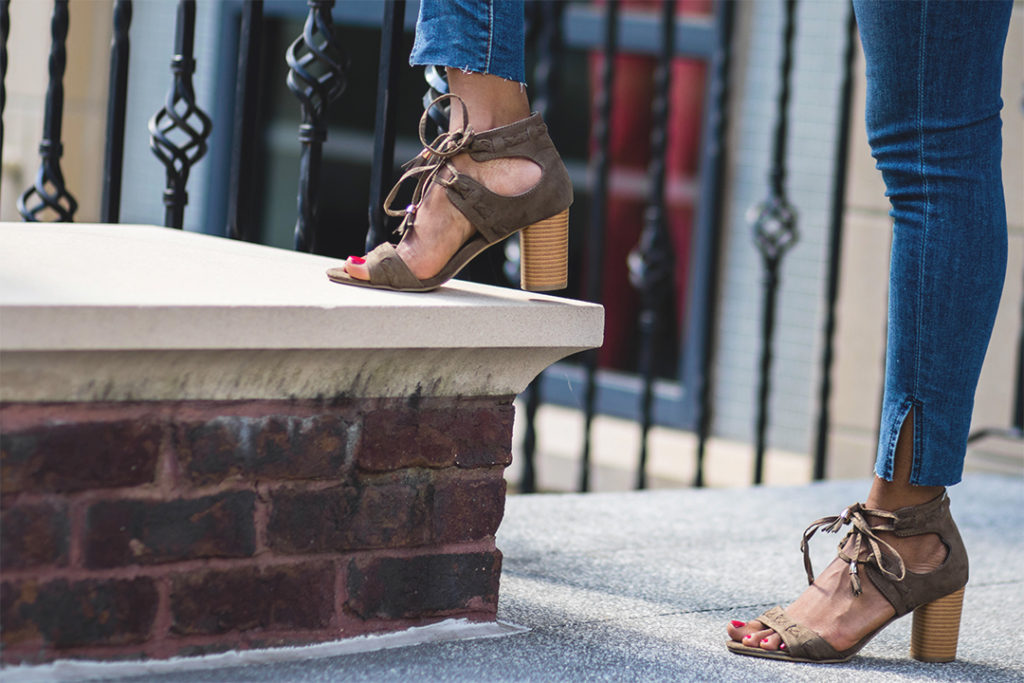 ONE WORD: S U E D E
We love using olive as a neutral tone to play off of. It goes with anything and everything and these heels just take your look to the next level! If you are not ready for fall at all… These are for you! Keep the summer spirit alive with open toes while easing into fall tones.
P.S. Did we mention the incredible braided details and the tassel ties? Yes, please.
IN HER SHOES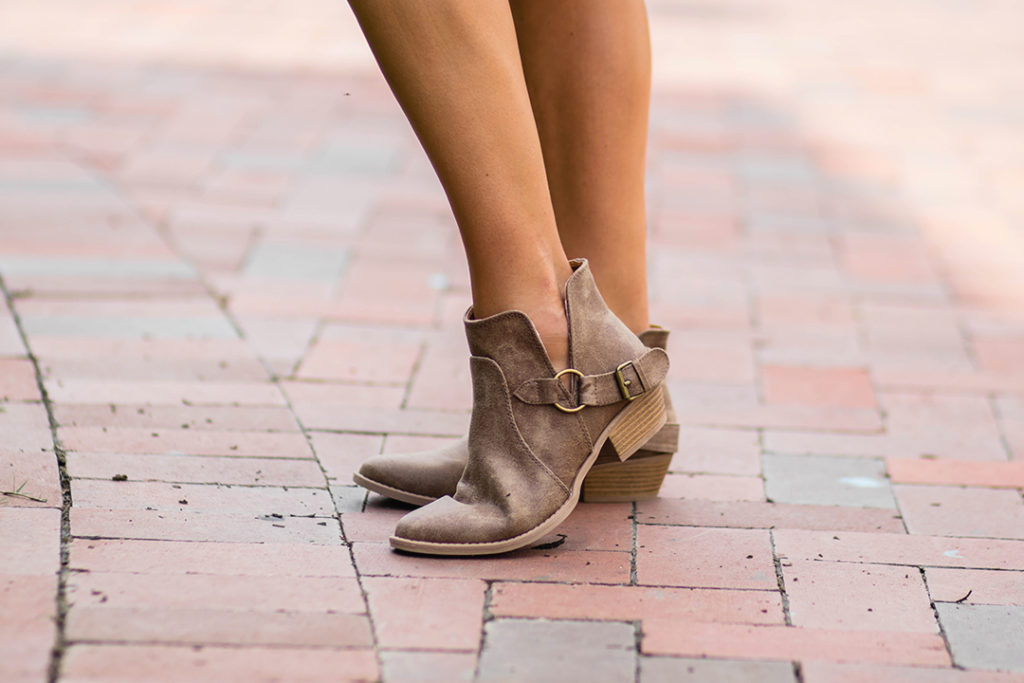 Casual Cate Bootie
There is no doubt that booties and oversized sweaters are our favorite things about fall, but who says you can't wear booties year round? Pair the Casual Cate Booties with denim shorts and flowy, floral dresses to beat the August heat in style!
ULTIMATE COMFORT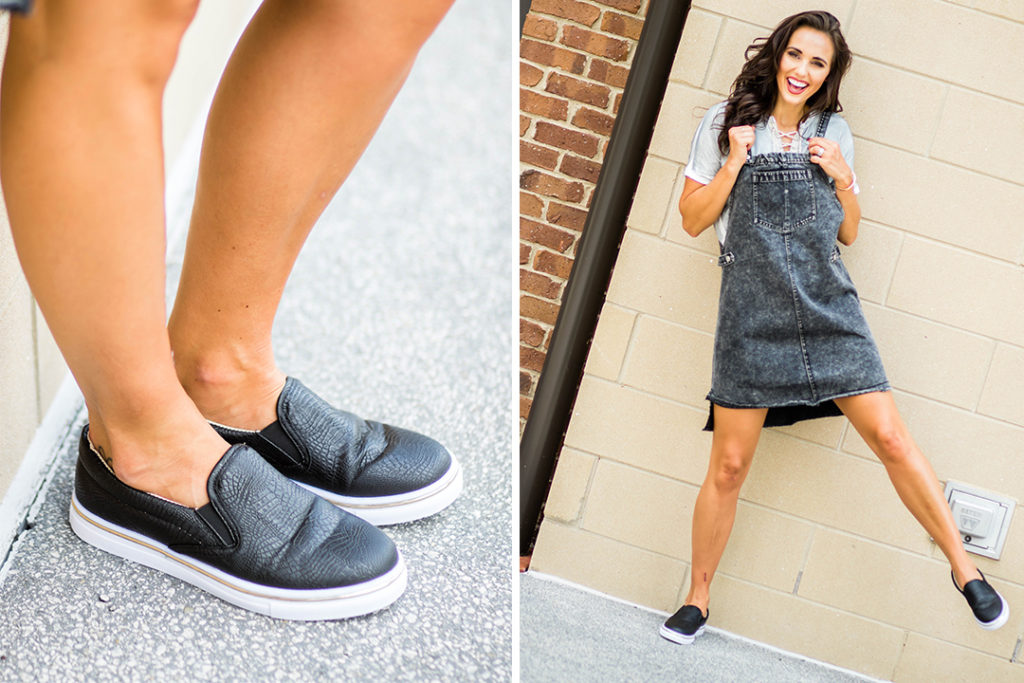 It's no secret that we are all about comfort and effortless style. These slip ons have it all! Look city chic by adding a little texture to your look. Pair with anything from a t-shirt dress to jeans to your favorite overall dress!
STAY ROOTED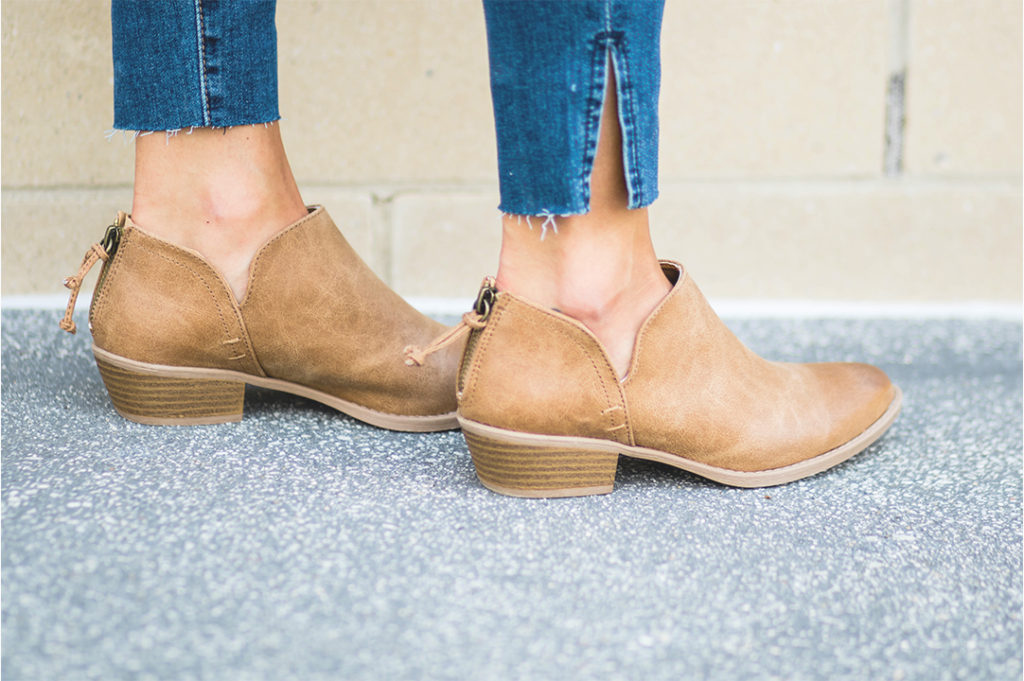 The Need To Know Booties are an early-fall MUST HAVE! A classic camel bootie goes with absolutely anything and that's precisely why we love it so much… It will never go out of style. The low ankle detailing gives it the boho uniqueness that pairs perfectly with on-trend cropped skinnies.
And yes, we do wear these EVERY.SINGLE.DAY!
These are just a few of our favorites! Come see us today to find your "sole-mate" 🙂
"A journey of a thousand miles begins with a fabulous pair of shoes"

– Unknown