With Labor Day right around the corner, it's time to give our summer wardrobe the ole "New Season, Who Dis?" and transition into fall with light sweaters and warmer tones! We're saying bring on the sweater weather because these fall trends are AHHH-MAZING!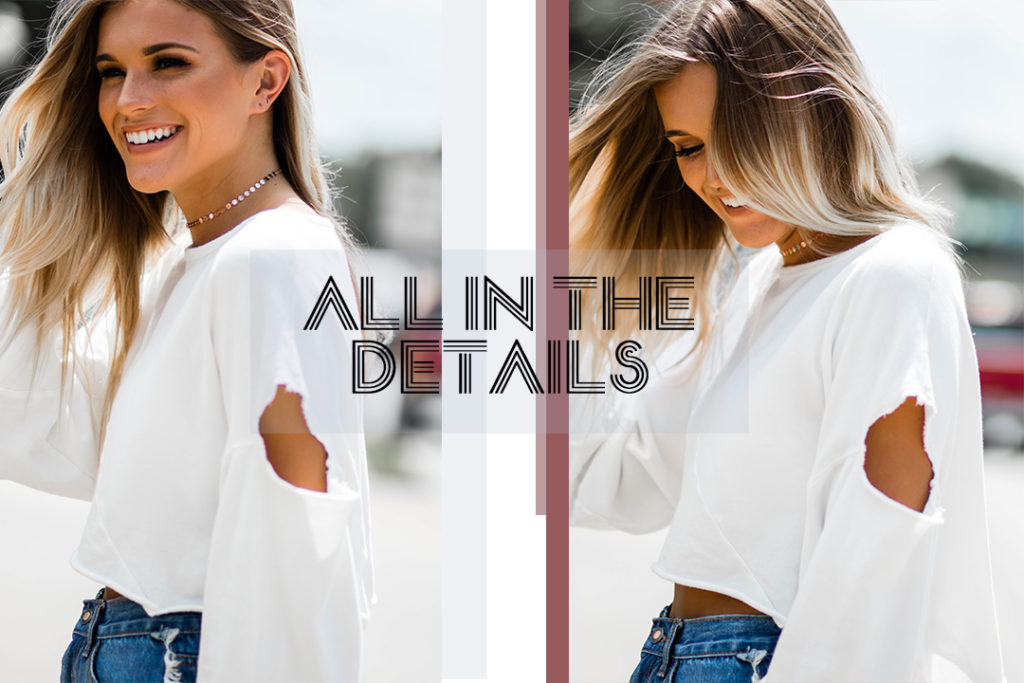 GOOD NEWS! Inspired by Gigi and Kendall, the "just left the gym, but still look fabulous" look is still going strong for fall. This means more leggings, more hoodies, more all things cozy! The key is in the details. Dress up your athleisure look with dainty metallics like this rose gold choker or a pair of big gold hoops!
Let's talk about this sweatshirt for a minute… While yes, you can absolutely wear it with your yoga pants, the cropped details pair perfectly with your favorite distressed pair of overalls or a high waisted denim skirt for a completely different look! 3 in 1… We're in!
 Shop this look: Taking It Easy Cropped Sweatshirt + Just Rosey Choker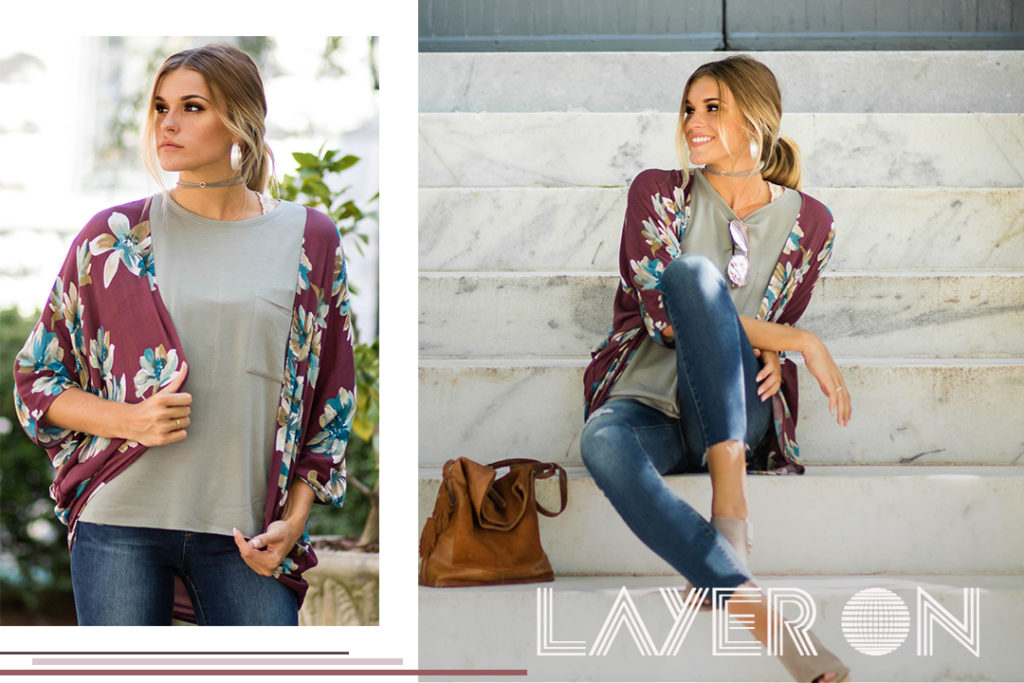 We are BIG fans of kimonos, as in we own about 365 because we wear one everyday. Light layers are key for early fall. Crisp mornings, warm afternoons, chilly evenings… Kimonos are always a good idea. Pair with a classic tee and jeans or throw over your go-to swing dress. SO EFFORTLESS while looking SO cute!
Shop this look: Be The Change Kimono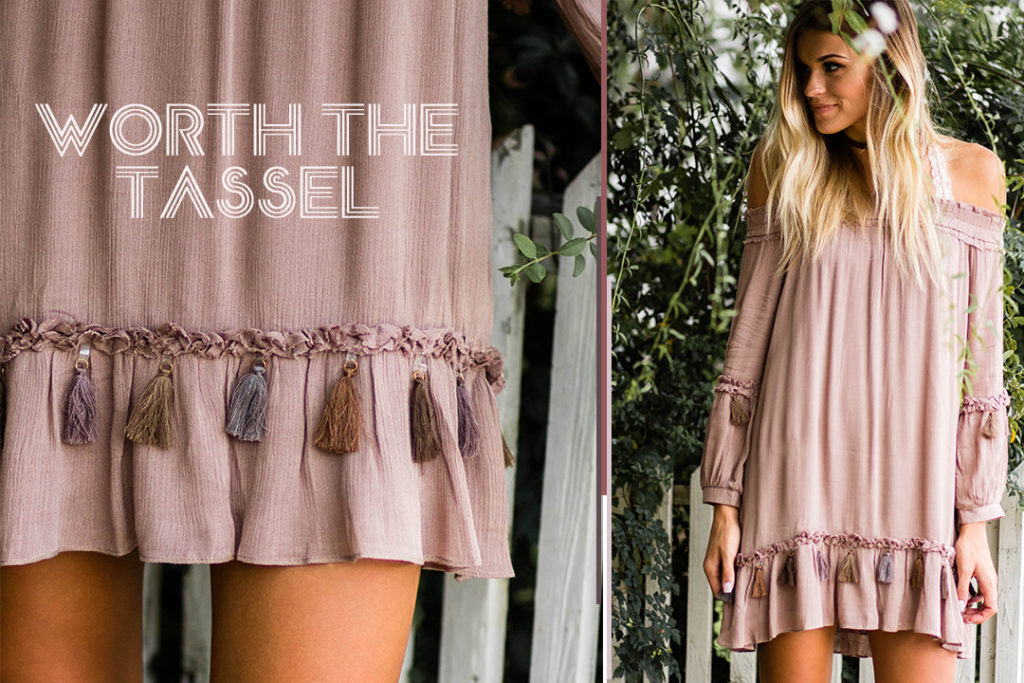 Tassels are EVERYWHERE for fall. From statement earrings to purses to clothing, it is all about the tassel. Try this trend with this fun off-the-shoulder body perfect for date night and fall concerts!
Shop this look: Tour Of Spain Dress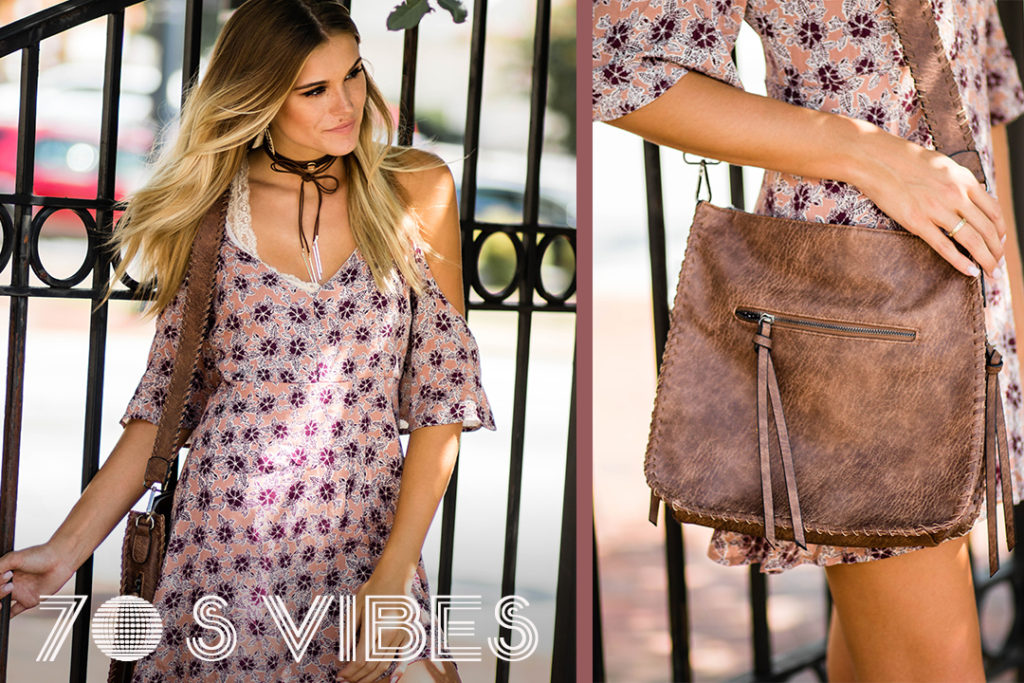 We are so excited that mauve and blush tones are transitioning straight into fall in addition to wine! Accessorize with darker tones such as browns and olives! We love the 70s inspired print and boho cold shoulder details of the Santa Fe Dress!
P.s If you don't have this purse you are missing out. It is truly the most amazing crossbody EVER! It is just the right size and has enough pockets to fit all of your belongings. It even has a secret compartment for extra space! Amazing, right?? Did we mention it comes in 4 colors?
 Shop this look: Santa Fe Dress + Eastwood Purse
"If you see something beautiful in someone, speak it!" -Ruthie Lindsey