We don't know about you, but giving up summer sun dresses and denim shorts has been no easy feat. Cleaning out our closets for fall? Umm, yeah, we'll get around to that…eventually. No one is less ready to pack on the pounds in winter wear, (and winter weight) than us. So, until the thermostat reads below freezing, we're milking not having to be completely covered from head to toe in fur and down feathers.
Our plan to get away with a bit of bare skin despite the destined drop in temp?
We introduce to you:
The Slit Side.
–
Warning: Trying to "DIY" a dress into a slit side dress doesn't "DI-Work".
We tried it.
– – –
P L A Y I N G  P E E K A B O O
We haven't been this interested in "peekaboo" anything since we were 3. Except, okay, maybe we were into peekaboo highlights for a like, second in 2013. But this peekaboo style is sure to turn into a classic we can rock all through the ever changing phases of fashion.
We're partial to black leather jackets, but you can also try a blazer over The Dylan Dress for a night out!
–
No really, grab a jacket. It's cold now.
– – –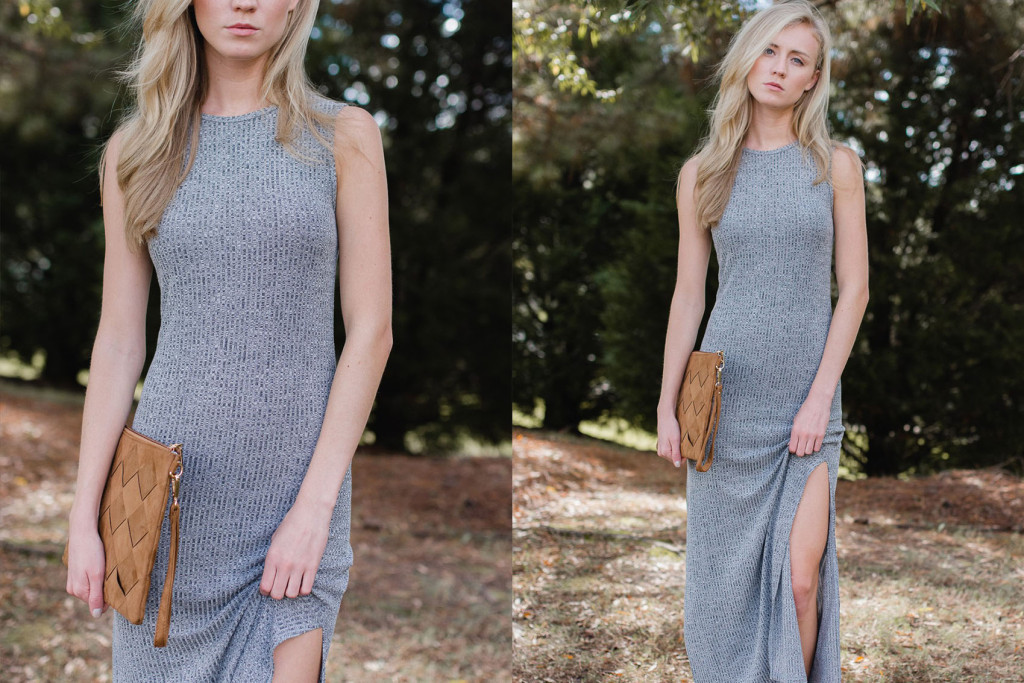 C O L D  S H O U L D E R
Nothing wrong with a subtle slit, just ask The Red Fox Dress.
–
Wear the cold shoulder, don't give it.
– – –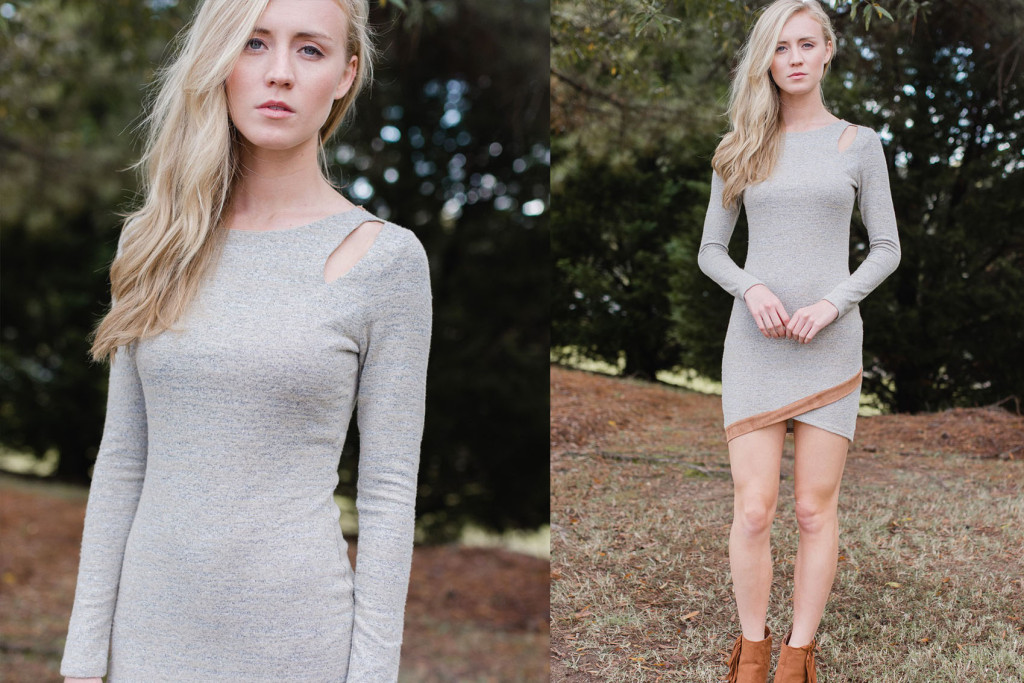 E N T R E N C H E D
The word "coat" kind of makes us cringe. Besides the fact they keep you warm, minor detail, if you ask us…They're also complete outfit ruiners. Like, thanks for keeping the cold off my shoulders but seriously, my outfit was cute before I had to throw you on. Fortunately for all you coat haters out there, there's The Moss and Mist Trench which happens to actually have the ability to make not break your otherwise ordinary outfit.
BONUS
It'll add a layer of warmth to that sleeveless top you were planning on braving the cold in.
–
Because no one believed you anyway when you said you're "not even that cold right now,"  in that short sleeve dress.
– – –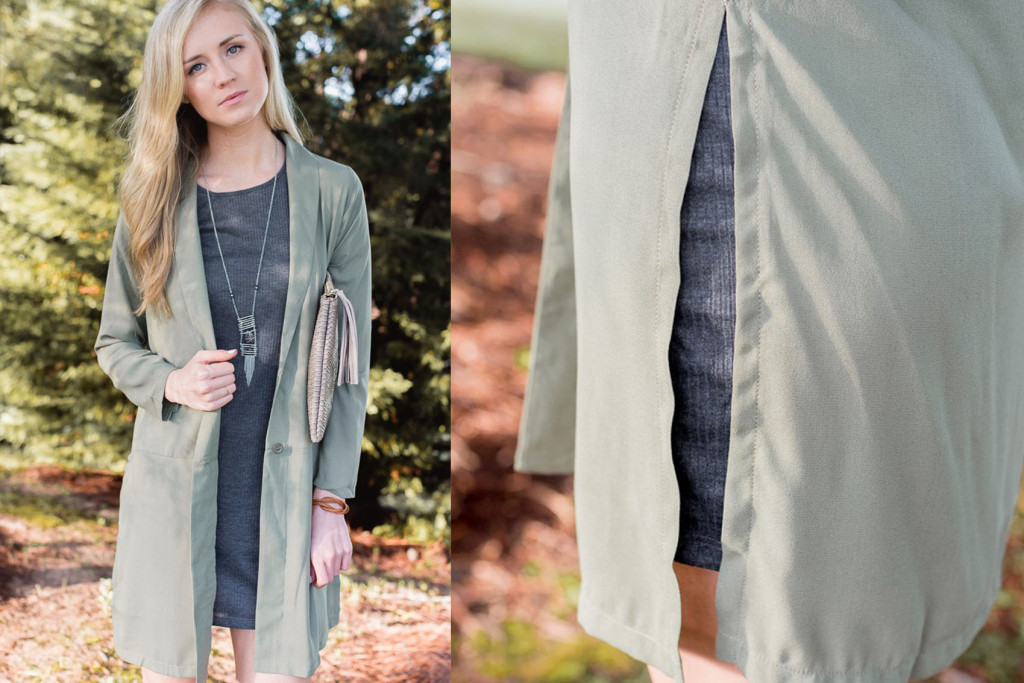 S T Y L E  C R U S H
We're crushing hard on this slit side dress paired with slip on sneaks!
–
Snag The Look:
Try it in The Dylan Dress with your favorite low top Converse.
– – –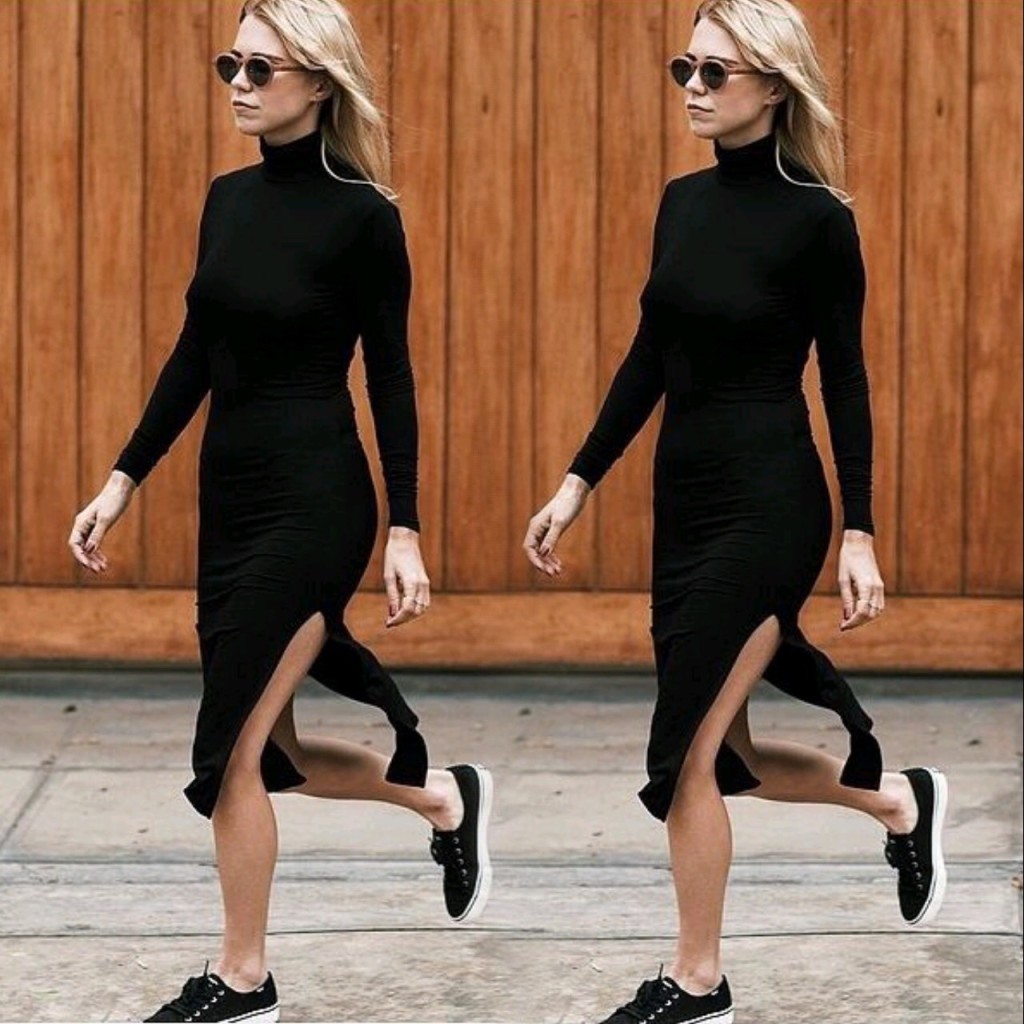 How many more months until summer?

-Everyone-
#LT