Forget the basics…  This summer is all about the graphic tee. From motivational quotes to rock and roll inspired band tees, everyone is going for the cool + the comfy. Pair with denim skirts, overalls, tie one up over a dress… You name it! We love that there is pretty much a graphic tee for every style and there is always a new way to wear them or remix them into your wardrobe.
Shop this look:
Eagle Eye Top + Bon Voyage Shorts
_ _ _
IN BLACK + WHITE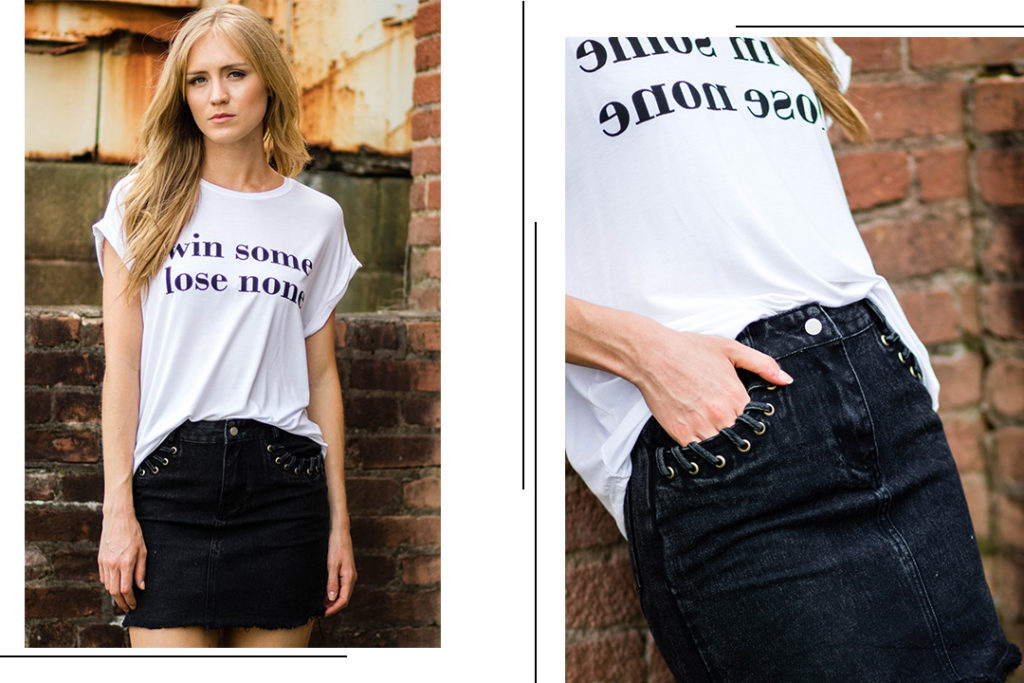 Our favorite weekend look: A graphic tee + a denim skirt! It's so effortless and clean!
Shop this look:
Win Some, Lose None Tee + Stella Denim Skirt
_ __
BEACH TIME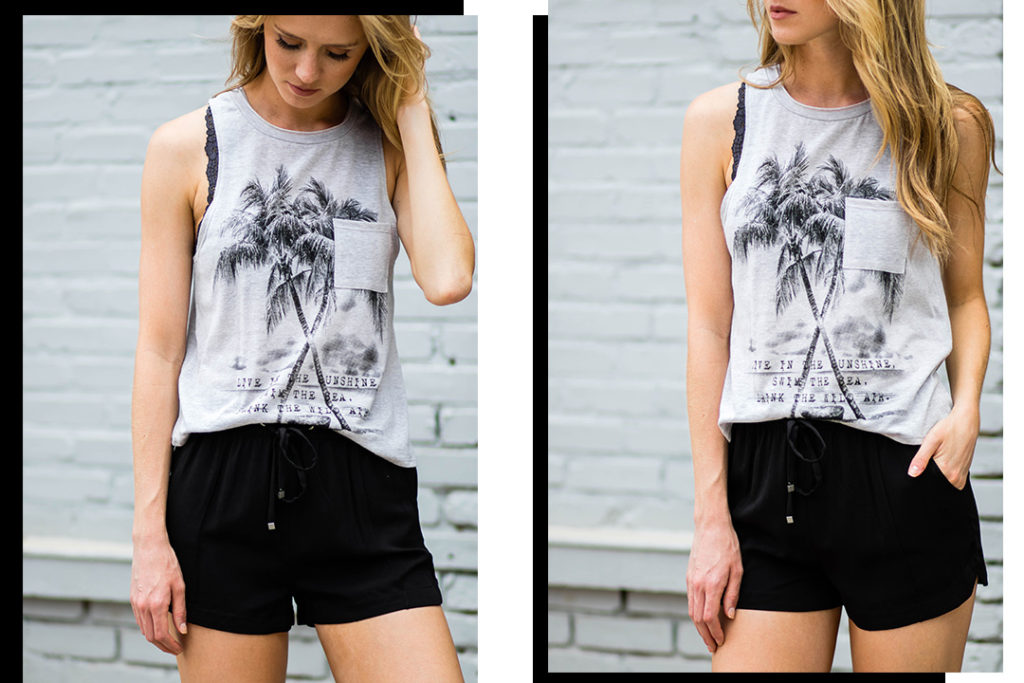 Our Summer mantra: Live in the sunshine. Swim in the sea. Drink the wild air.
As the sun beats down, we long for days at the beach! Channel beach vibes with this tank or throw it on over your bathing suit for a day on the water!
Shop this look:
Live In The Sunshine Tank Top + Road Trip Shorts in Black
_ _ _
READY TO ROCK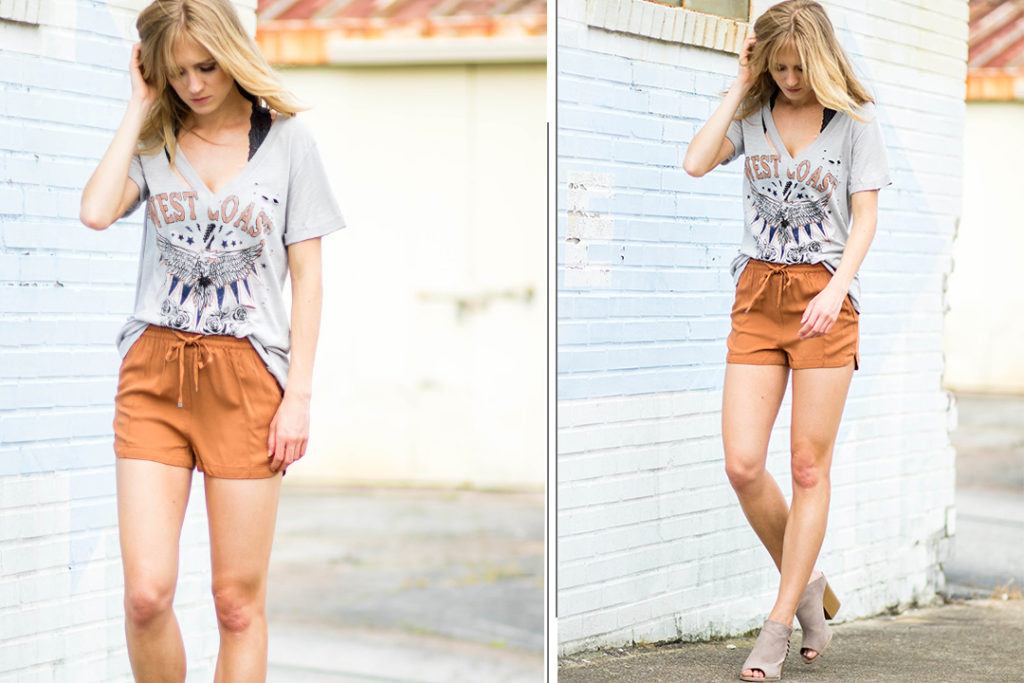 Headed to a summer concert? We love these rock and roll inspired tees with distressed details!  Pair with comfy shorts or your favorite pair of denim cutoffs!
Shop this look:
West Coast Dreams Tee + Road Trip Shorts in Camel
_ _ _
IT'S ELECTRIC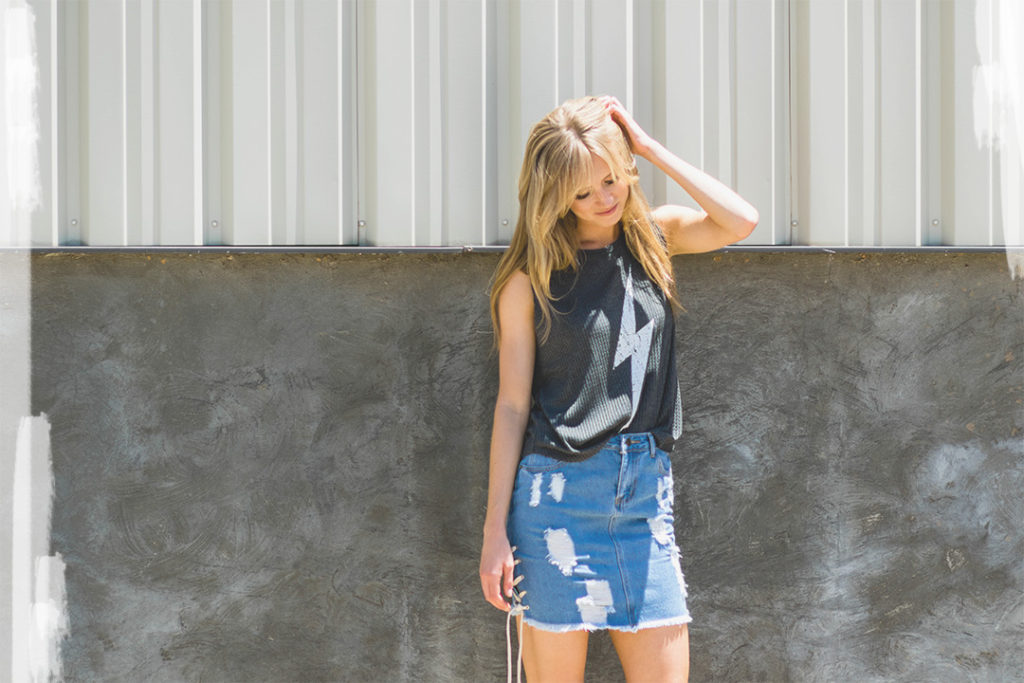 Thermal tank + a cute graphic?  OBSESSED. Front tuck into denim or throw under your favorite overalls for the perfect look!
Shop this look:
Lightning Bolt Graphic Thermal Tank + Route 66 Denim Skirt
_ _ _
I hope there are days when you fall in love with being alive…