It's baaaacckk! Maxi season is officially here and we now declare every Monday from here on out be Maxi Monday.  Still pretending it's No Shave November or tired of wearing jeans to hide your not yet sunned calves? The maxi dress has got your back… and your legs.
_ _ _
c o m f o r t  &  v e r s a t i l i t y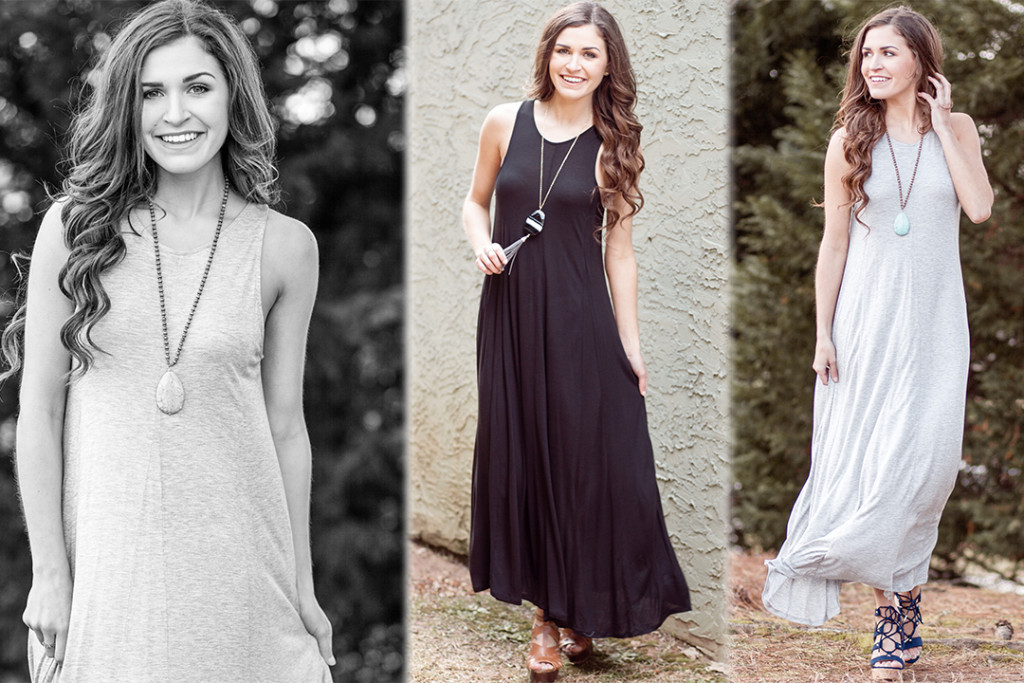 Try the Ash and Embers Maxi Dress for ultimate comfort and versatility. We've compiled a list of our favorite ways to style the classic maxi dress.
7 ways to wear
Monday: Denim jacket and flats.
Tuesday:Chunky knit cardigan, long pendant, and booties.
Wednesday: Work it with a blazer and heels.
Thursday: Utility jacket, scarf, and lace-up sandals.
Friday: Statement necklaces and platforms.
Saturday: Layer up with a knotted t-shirt over your maxi and cute tennies.
Sunday: Crochet vest and wedges.
SHOP THIS LOOK:
_ _ _
M A X I M U M detail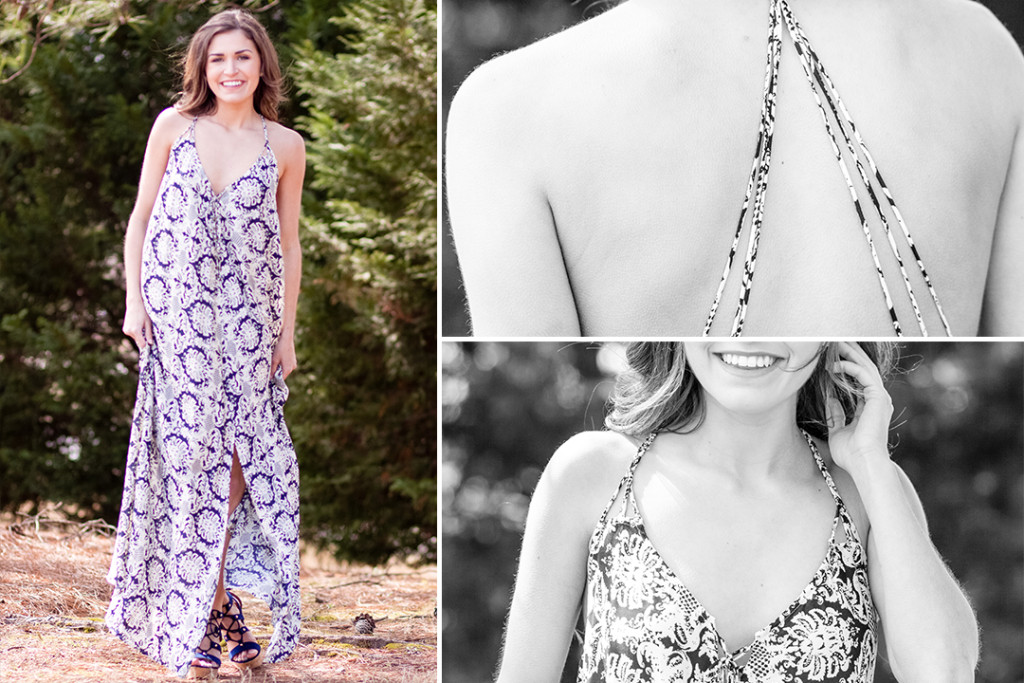 What:on-trend lace-up front, front slit, strappy back, and a fun spring print.
Where: Brunch in the city, a day on the beach, or your weekend get-together.
Why: Do we even need to say? This maxi has it all.
_ _ _
<< P I N S P I R A T I O N >>
Vanessa Hudgens is the queen of getting it right with boho style. From printed looks to side slits to layering, she has aced the maxi look. So throw on that leather jacket or drape a cardigan around your shoulders, and head to brunch looking effortlessly chic.