It's Monday and we are already planning for next weekend's adventure. Now is the time to gather together with family and friends and enjoy fall in full force! We've gathered together our road trip must haves for fall- you'll be a happy camper!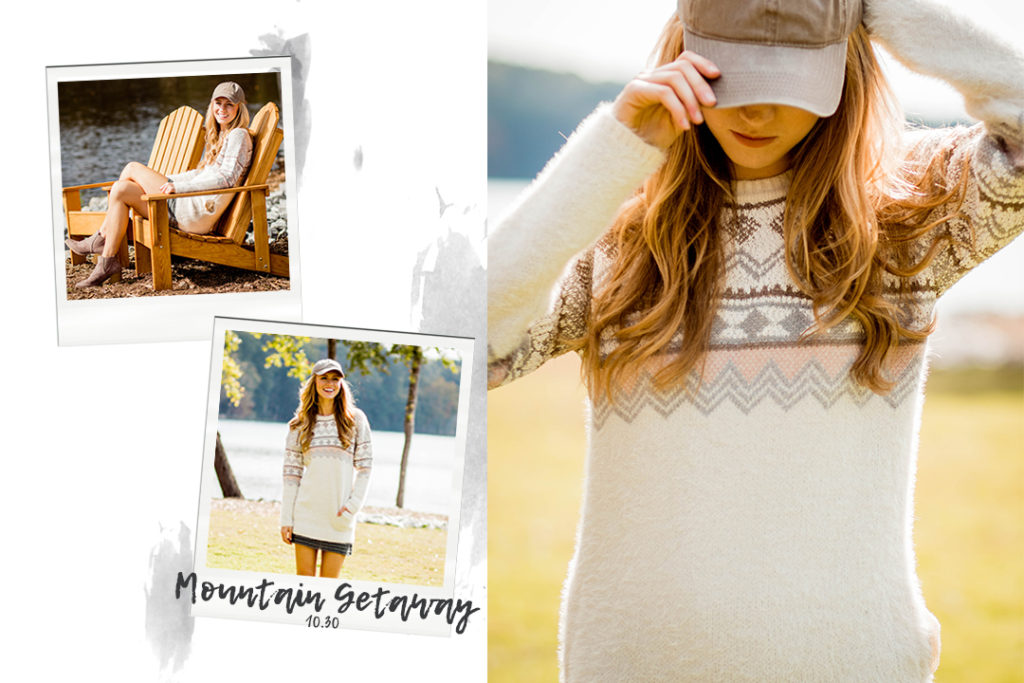 Trust us, this sweater is as soft as it looks and you won't ever want to take it off. Paired with an on trend baseball hat and booties, you are super cute and comfy for a day in the mountains. Pair with leggings and over the knee boots and wear all the way through winter!
Shop this look:
Sugarplum Sweater Dress | Washed Baseball Hat in Taupe
_ _ _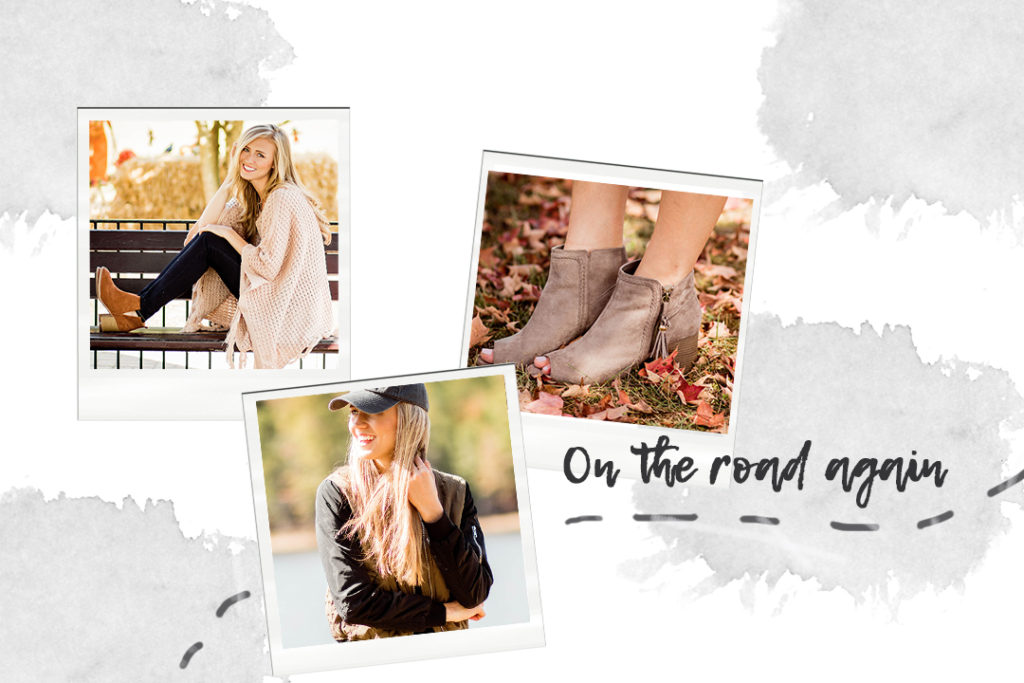 Light layers like sweater ponchos and bomber jackets are super easy and versatile for a day full of hiking or relaxing at a picnic!
Shop these looks:
Alpine Poncho | Next Step Bomber Jacket | Chances Are Open Toe Booties
_ _ _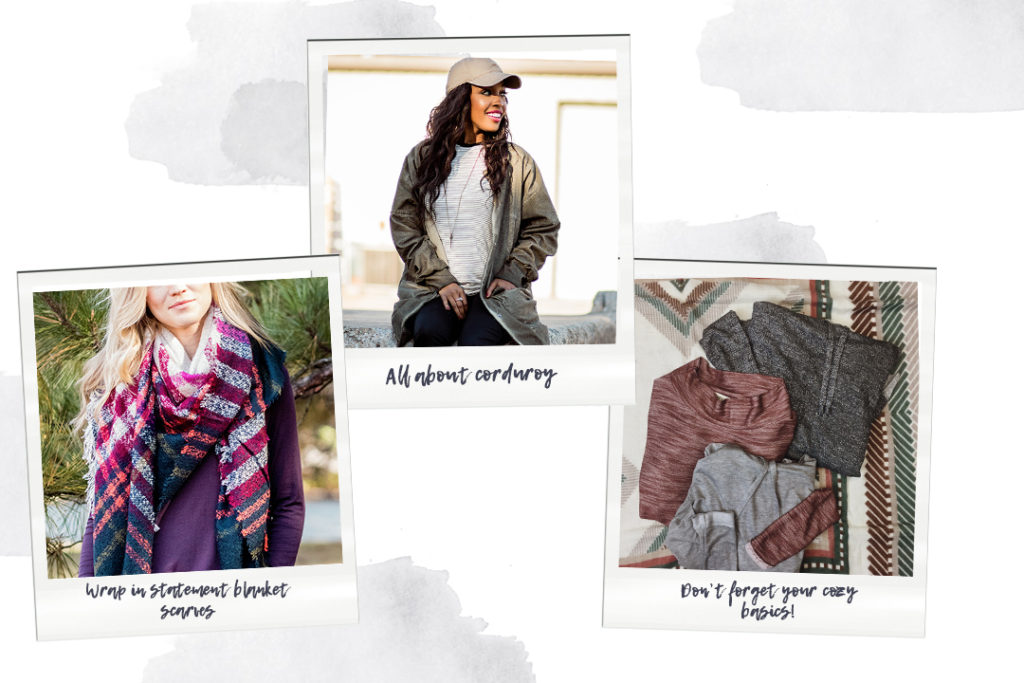 Packing list: plaid blanket scarves, comfy basics, and on-trend outerwear. Mix and match for stylishly cozy outfits all weekend long!
Changes of Latitude Blanket Scarf | Olsen Bomber Jacket | London Rain Sweatshirt
_ _ _
If we were meant to stay in one place, we'd have roots instead of feet, he said.

Rachel Wolchin