In the past, jackets have been outfit ruiners. We either took them off as soon as we got inside or sacrificed our comfort for the sake of the outfit and went without one. The times have changed. This season, the jackets are commanding attention and doing all the talking. From military inspired styles to amazingly detailed bombers, jackets have gone from a basic necessity for warmth to a fashion statement.
THE NEW CLASSIC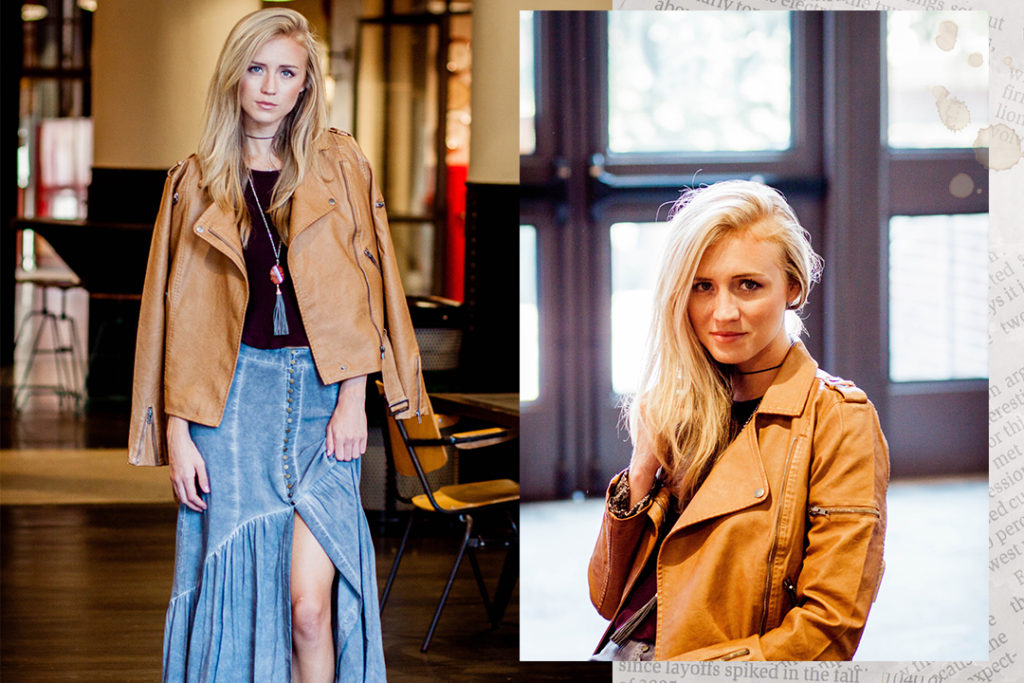 Leather jackets are timeless. No ifs, ands, or buts. The details are what really make a leather jacket so effortlessly cool. Sure everyone has a black leather jacket, but cognac? Yes, please. It is the perfect color for fall, which makes this one a must have. Whether you pair it with a maxi skirt and a cropped sweater, or jeans and a white t-shirt, this jacket can take you from a coffee date to live music on a crisp night in the city.
Shop this look:
_ _ _
THE GLAMOROUS GO-TO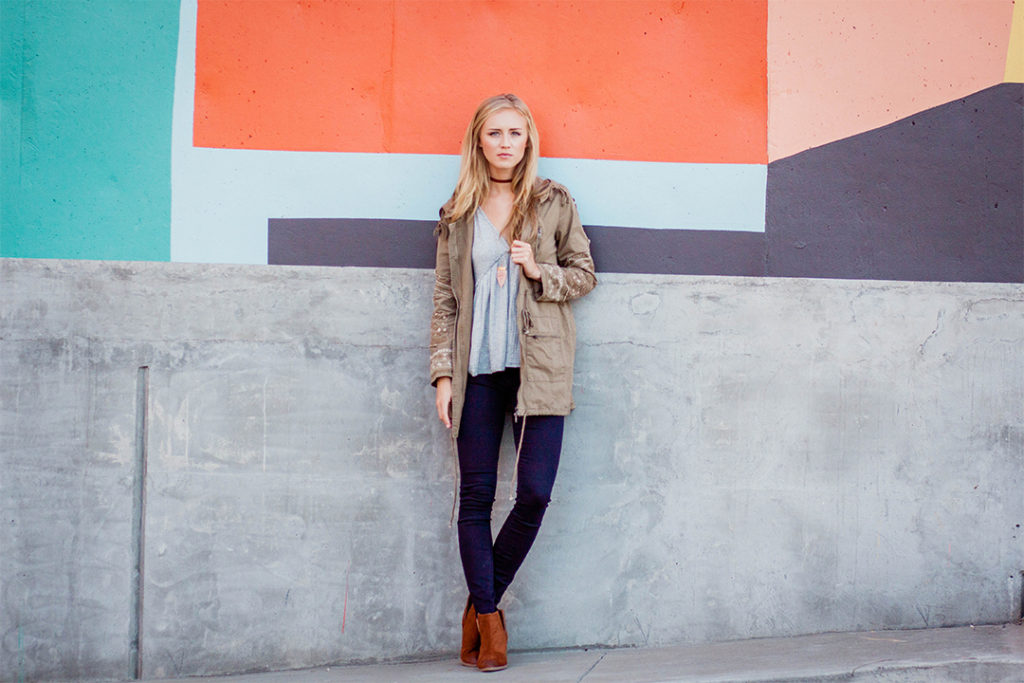 We all have a go-to jacket. It may not be pretty, but it is comfortable and gets the job done. This fall, utility jackets are winning us over. The military inspired look is everywhere with camouflage, patches, and distressed edges. Bring on the cool air!
Shop this look:
_ _ _
THE TRENDSETTER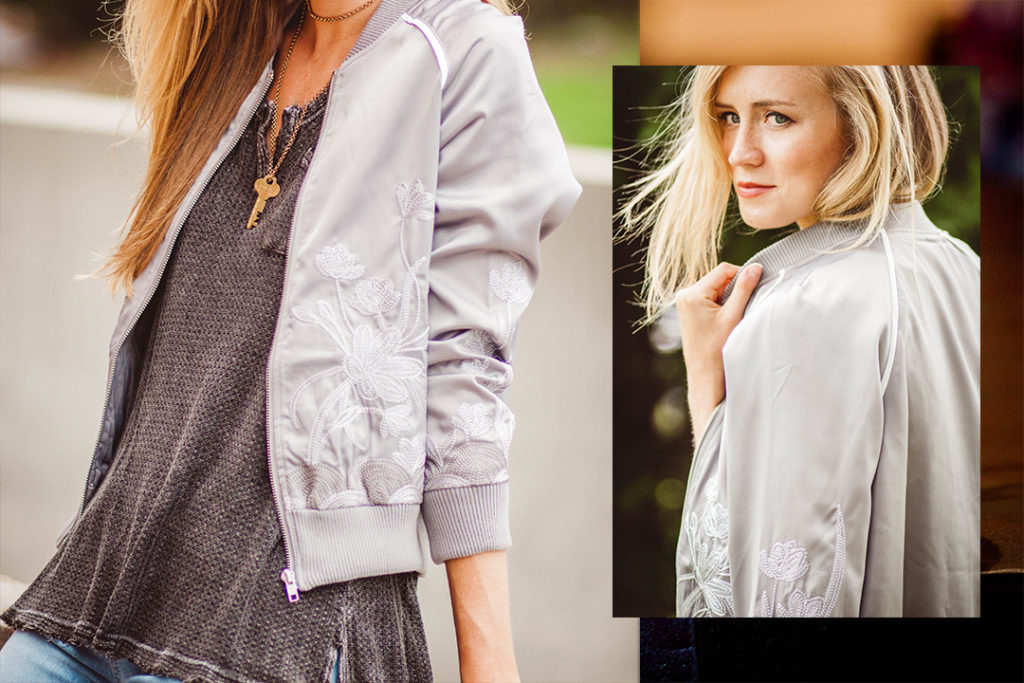 With bomber jackets being the perfect mix of sporty and chic, they are the IT trend for fall. Have you ever seen comfort look so good? With metallic fabrics and ornate embroidery, you can't miss out on this look. Simply pair it with a thermal top, distressed denim, and sneakers for an everyday look or try a more fashion forward look by pairing it with a floral maxi.
Shop this look:
_ _ _
When a woman says 'I have nothing to wear!,' what she really means is, 'There's nothing here for who I'm supposed to be today.'

Caitlin Moran