We're actually laughing thinking about the first bra we ever wore. Thankfully, we literally grew out of those. And now- after all of the years we spent trying to hide our bras, straps and all, we're beginning to bare them and call them bralettes! Which we are actually okay with, considering these lace beauties are totally worth showing off…
T A K E  Y O U R  P I C K
Or just get both.
–
That is all.
– – –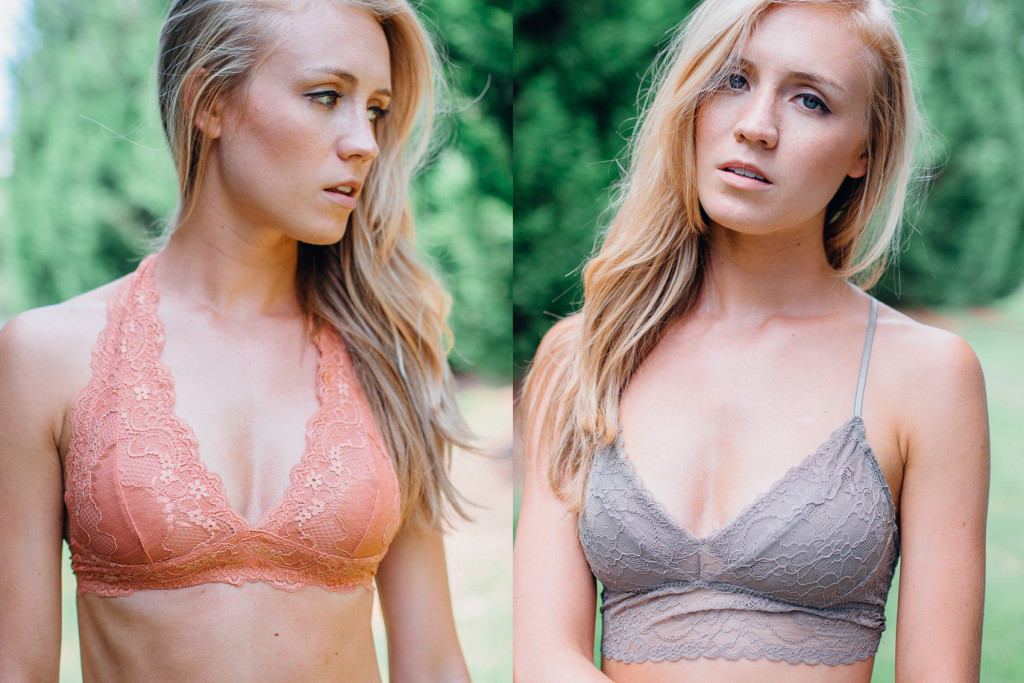 L E T  I T  S H O W
If you're bold enough to bare your bralette, pick a top that's more than just sheer. Bralettes are amazing peeking from under a button down or a slouchy v-neck tank.
–
As if we needed any more layering pieces…
Haha, yeah right. There's no such thing as too many layering pieces. Like, let's be honest.
– – –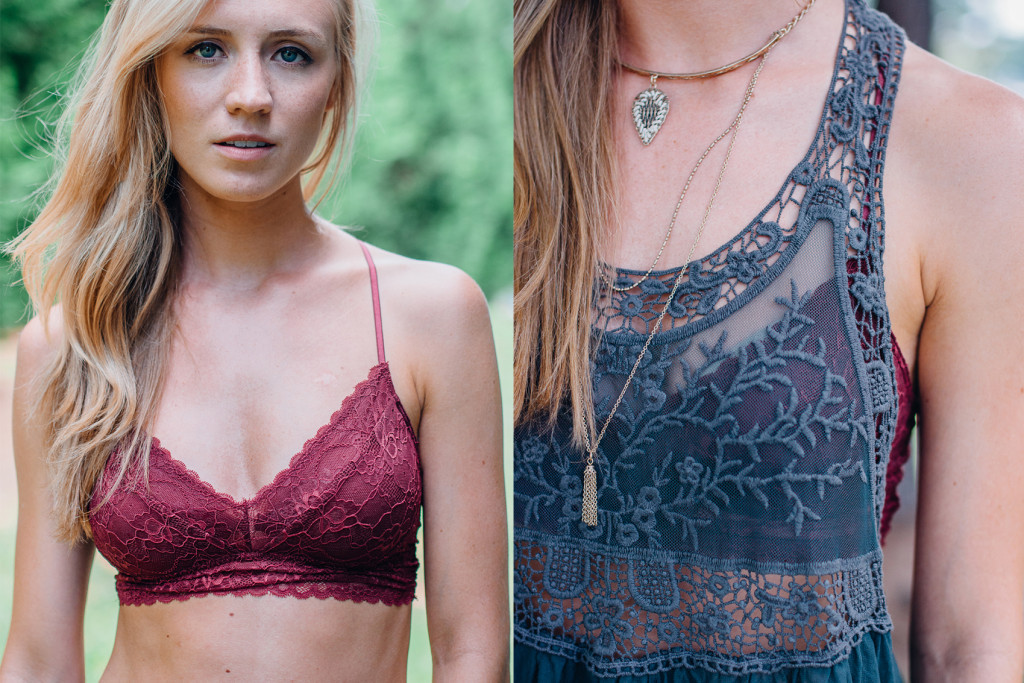 –
Surprisingly, we couldn't find a quote about bras that we loved…So here's a GIF.
Enjoy!
– – –