This season's forecast includes a ton of sunshine, amazing statement sleeves, bright florals, lots of stripes, and off-the-shoulder everything. From tops to dresses to rompers, we are seeing off-the-shoulder styles everywhere! We're taking full advantage of feeling the sun on our shoulders…
Forget-Me-Not Sleeves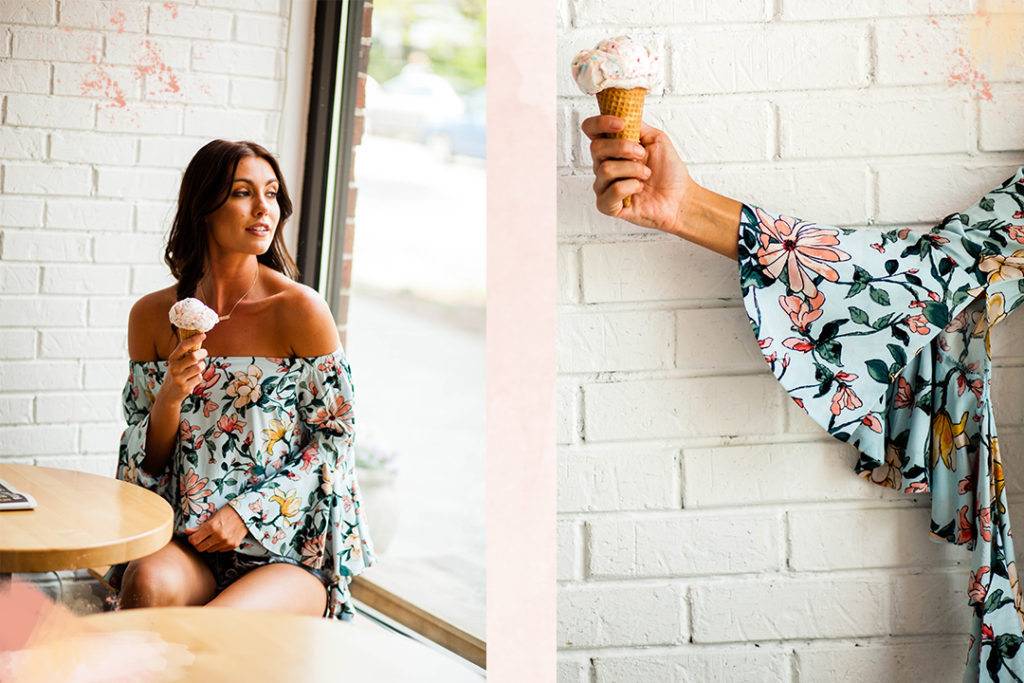 This Spring is ALL about the statement sleeve. From ruffles to dramatic flares, we love this fresh new detail on the off-the-shoulder look.
Shop this look:
One + Two Piece Wonders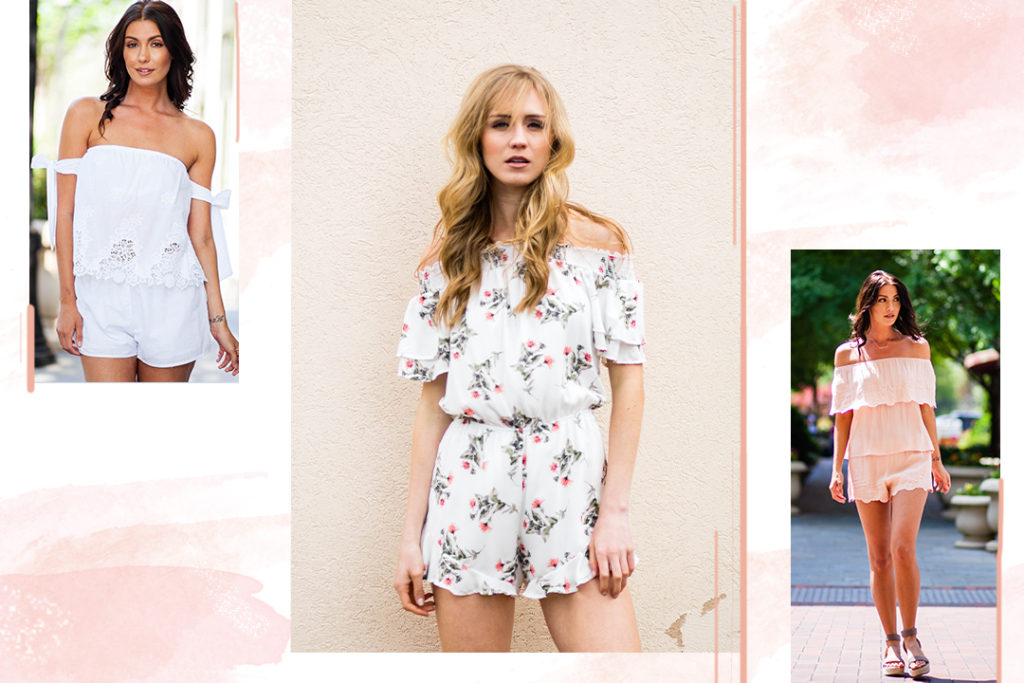 Words cannot express how much we love rompers and sets. They are our go-to outfits for when we don't quite feel like putting an outfit together. You don't have to match anything, you just know that it will be perfect every single time. Throw on a pair of wedges and out the door you go! The off-the-shoulder trend and these effortless styles are a match made in heaven.
Shop these look:
Jar of Hearts Top | Jar of Hearts Shorts || Jupiter Beach Romper || Peach Grove Top | Peach Grove Shorts
Summertime Blues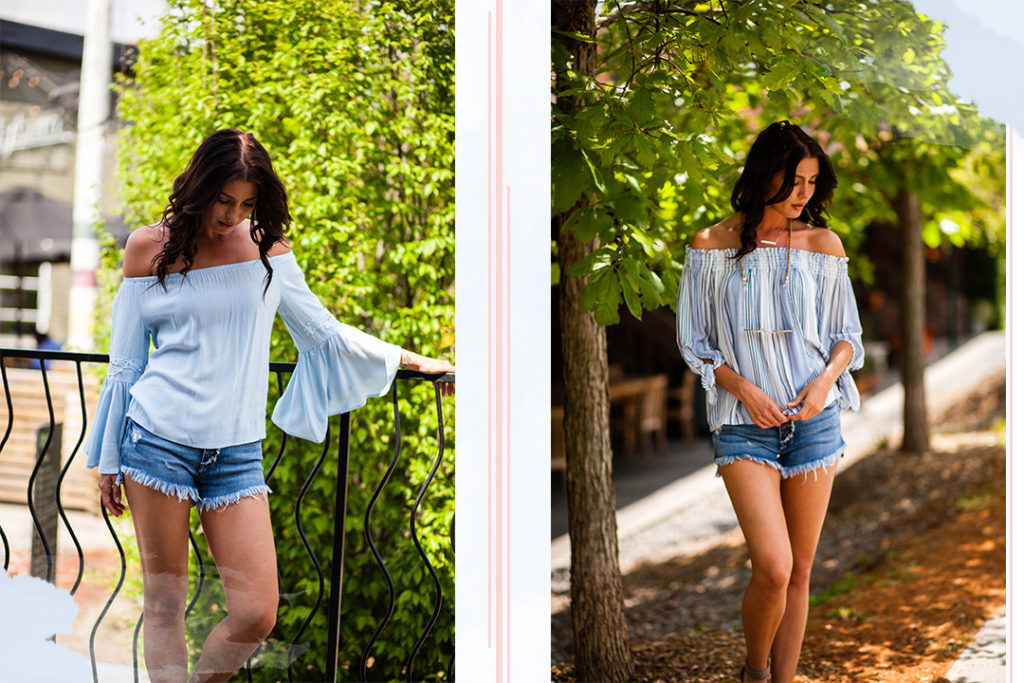 Off-the-shoulder is the new cold shoulder. Bell sleeves, crochet details, tie sleeves, stripes… any and everything is possible with these tops! It is the perfect go-to trend for all of your weekend adventures!
Shop these looks:
Clearwater Top || Power Stripe Top 
But these are the days we dream about when the sunlight paints us gold…

-Unknown