Fall Layering University
Welcome to FLU Orientation
Good news! You don't have to fold your Summer styles into your dressers, never to be seen again until next year just yet. Yeah– we know, we're like, how many weeks away from Autumn? The answer is simply not enough. So… what's the good news? Your Summer tops, dresses and rompers can stay around for a few more months– even if only for layering purposes. So, lets go ahead and check out your FLU schedule for this Fall…
Layering Composition I:
T O P S  O N  
D R E S S E S
Who would have thought to layer a top over a dress? Well, we did. *Brushes shoulders off* But seriously, how cute is the Cleo Top layered over the Arlington Dress? You can try this look with any one of your sheer tanks and tank dresses!
–
Once it starts actually feeling like fall, stay warm by throwing on a brown leather jacket.
– – –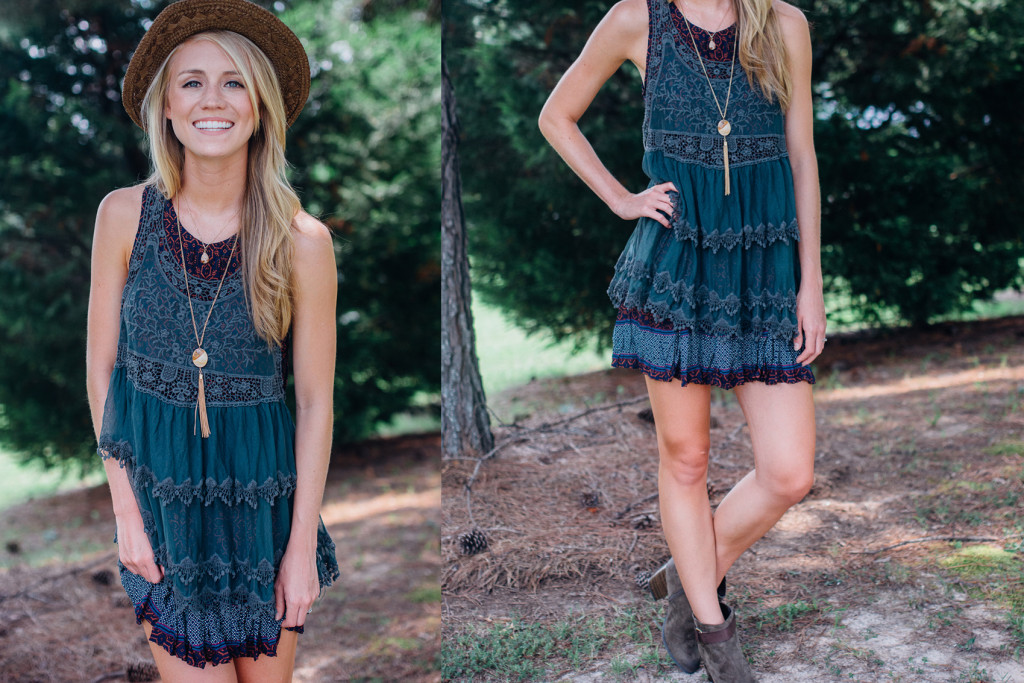 Principles of Layering Lab:
D R E S S E S  O N  
D R E S S E S
Don't count out layering two of the same! Recycle one of your fitted Summer dresses by wearing it under a loose, tied up long sleeve dress!
–
For your first assignment, duplicate this look with one of the Autumn Tunic Dresses.
– – –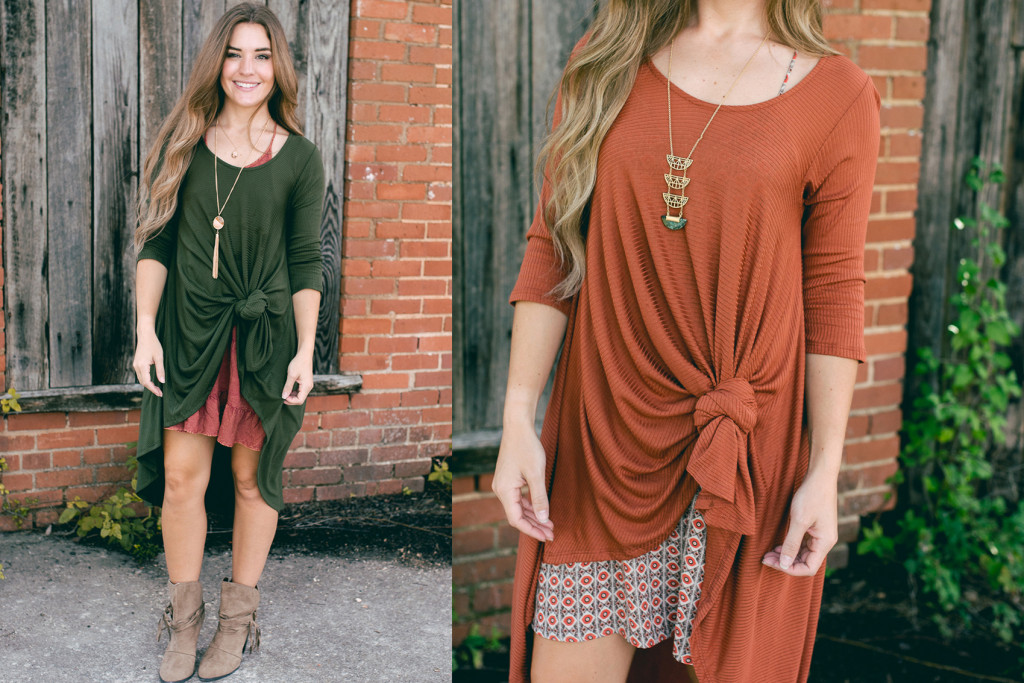 Pre-Calclu-Layering:
 K N I T S  O N
R O M P E R S
When we think rompers we usually think warm weather, right? Don't confine yourself to that idea! Think outside the style-box and find ways to carry your Summer styles into the Fall. We love the Eldorado Forest Romper topped with a loose, neutral knit kimono!
–
I mean, we'll take a light breeze if it means we can layer like this.
Jokes on you, Autumn!
– – –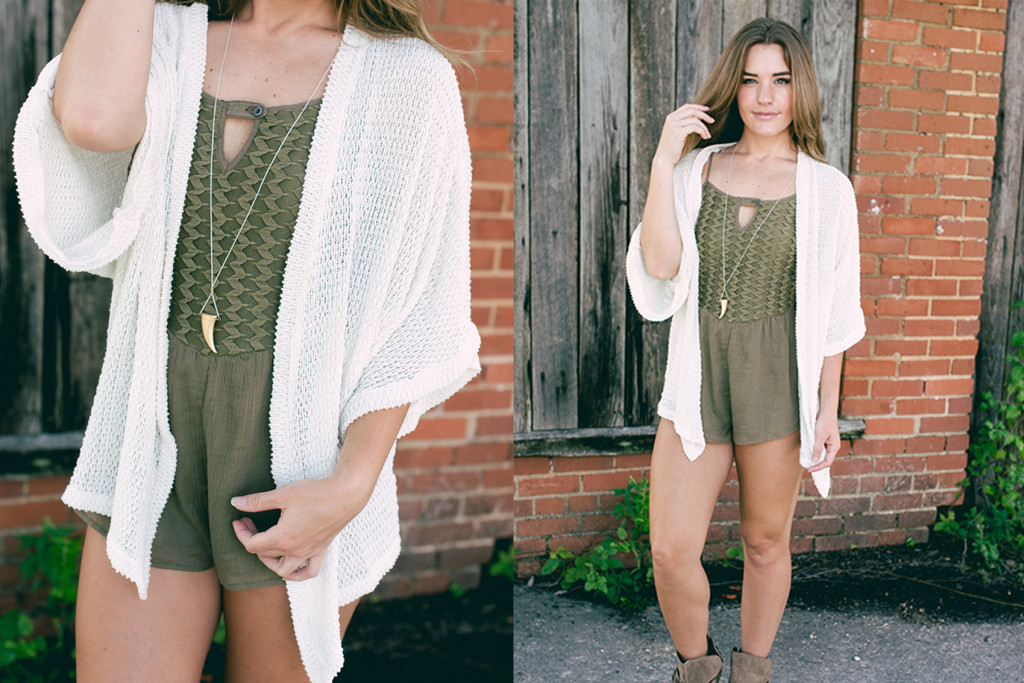 Every leaf speaks bliss to me, fluttering from the Autumn tree.
-Emily Bronte-